130 jobs saved as retailer buys warehouse operation from administrators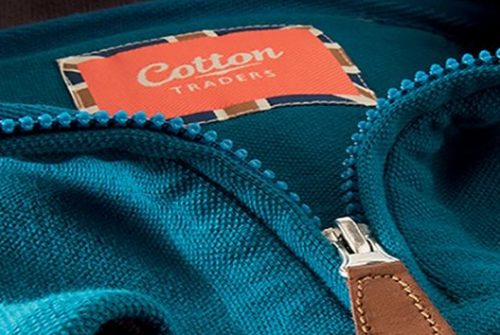 Manchester firm Cotton Traders has stepped in to save 130 jobs after the firm which dealt with its logistics went into administration.
The Altrincham firm has taken over operations at its Nottingham-based warehouse after its fulfilment partner Promotional Logistics Limited (known as Prolog) went into administration.
The brand has agreed a long-term lease with the landlord of the Sherwood Park warehouse, which was previously operated by Prolog.
Cotton Traders has also purchased all of the site's contents and technical equipment from the administrators and has brought the warehouse into full alignment with its own business by migrating IT systems and transferring 130 warehouse staff under TUPE regulations.
The company was founded by former England rugby union team captains Fran Cotton and Steve Smith
Cotton Traders has been working with the administrators of Prolog since the fulfilment and distribution services business went into administration towards the end of last year.
The transfer means that the entirety of Cotton Traders' warehouse and fulfilment operation has been brought back in-house and will be wholly controlled within the business.
The deal was agreed with the Joint Administrators of Prolog, Rebecca Dacre and Simon Chandler of Mazars.
Caroline Allerton, supply chain and logistics director at Cotton Traders, said: "We're very pleased to have completed the transfer of our Sherwood Park facility into the Cotton Traders business.
"Since Prolog went into administration last November, we've been working closely with the administrators to ensure our business continues as normal without any adverse impact on customers.
"The smooth transition is a great credit to the resilience and hard work of the warehouse team, and we're delighted they have now become part of the Cotton Traders business.
"By controlling all of our warehousing and fulfilment in-house, we can ensure we have a strong platform for stability and growth in what remains a challenging retail environment.
"Having operational control of our own facility also enables us to pass on the service benefits to our customers."
In addition to its home shopping and online channels, Cotton Traders has over 100 stores in the UK and an expanding international presence that covers delivery to 25 countries. The business has enjoyed strong growth in recent years, bucking the adverse trading conditions seen on much of the UK high street.
Last year, buy-and-build acquisitions group CorpAcq acquired a majority stake in Cotton Traders from its founders, former England rugby union team captains Fran Cotton and Steve Smith.