ConvaTec on transformation track, despite first quarter blip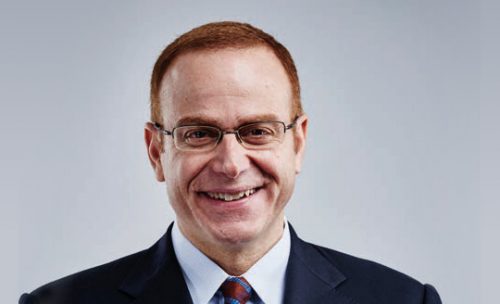 ConvaTec, the Deeside-based medical products and technologies group, reported a 6% fall in first quarter revenues today, which it said was caused by a one-off expense.
The firm, which is undergoing a transformation initiative, said trading was in line with expectations and would have been "broadly flat" but for the one-off payment.
Total revenues for the three months to March 31, were £330.4m, compared with £351.58m at the same stage last year.
ConvaTec said the fall in revenues was due to a change of accounting methodology and that its guidance for the full financial year remains unchanged.
Throughout the period the group said its continence products continued to drive growth, although higher than anticipated customer orders for infusion devices resulted in a good performance against a strong prior year.
Group chief executive, Rick Anderson, said: "Trading in the first quarter was in line with our expectations, which reflect the challenges we outlined at our full year results in February.
"Whilst our US AWC (advanced wound care) business continues to show weakness and I am impatient for change, we have put in place the building blocks to deliver improved revenue growth throughout the rest of the year.
"We have become more segment-focused, moving to a specialist salesforce model and focusing more of our firepower on the largest opportunities.
"Within continence and critical care, our continence business continues to drive franchise growth, whilst infusion devices saw strong levels of orders in the first quarter."
He added: "Momentum is building in our transformation initiative, the single most important programme within ConvaTec, engaging our people through 75 workshops in the past two months and bringing more discipline to our business model, with almost 300 leaders now trained in transformation.
"We will provide more detail with our interim results in August."
He concluded: "My priority remains improving execution. Our focus on this, along with our solid fundamentals and robust cash flows, mean that I am confident we can deliver the improved performance that shareholders and other stakeholders rightly expect."
On March 25, the group announced that Karim Bitar had been appointed as chief executive, with effect from September 30.
Since 2011 he has been chief executive of Genus Plc, a leading global agricultural biotechnology company focused on animal genetics.