Sports Direct bid for online retailer Findel reaches end of the road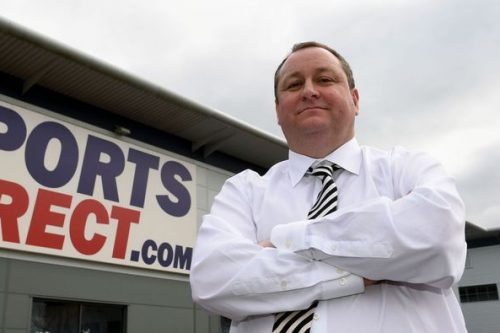 The Sports Direct bid to buy Accrington-based Findel has lapsed.
It had until today (May 4) to increase its offer for the retailer after Findel shareholders resoundingly rejected the retail giant's £130m bid on April 25.
But in a Stock Exchange announcement yesterday (May 3), it announced that its takeover offer had lapsed, after only receiving acceptances from the equivalent 0.99% of Findel's issued share capital.
That gave Sports Direct just 37.84% of the company's stock, including its existing 36.84% holding, which was significantly short of the target of more than 50% of the voting rights.
The Sports Direct statement said: "In light of the level of acceptances and Findel shares already held by Sports Direct referred to above, the condition has not been satisfied. Accordingly, the offer was not capable of being declared unconditional as to acceptances at 1:00pm (London time) on 3 May 2019 and therefore the offer lapsed with immediate effect."
Findel, which had slammed the bid as "opportunistic", responded, saying: "The Findel board welcomes today's announcement from Sports Direct that its mandatory offer for Findel has now lapsed and is pleased that shareholders have demonstrated their support of the group's strategy and management.
"We look forward to continuing to work with Sports Direct for the benefit of all stakeholders."
Findel sells a range of fashion, homeware and gifts on its Studio.co.uk website.
It is also the second largest supplier of equipment and supplies to schools in the UK.
The rebuff by Findel is the latest blow to Sports Direct owner Mike Ashley, who also owns the House of Fraser chain.
On April 23 the landlord of the House of Fraser department store in Altrincham served notice on owner Mike Ashley to quit after losing patience with the tycoon's proposed plans for the Rackhams store.
Iain Minto, shopping centre director for M&M Asset Management which owns the land, said: "We can't sit around and wait forever for House of Fraser to do something.
"Sports Direct have been in this building for nine months and at the moment they're still trying work out what to do with the wider business.
"We don't want the building to sit there forever and a day, we want to invest in the town."
Earlier last month, on April 9, department store chain Debenhams shunned Ashley's offer to underwrite a £200m rights issue to save the struggling business, and opted, instead, to go into administration.
That rendered shareholders' stock in Debenhams worthless, including Ashley's near-30% stake, worth £150m.