Restructuring firm sets out Liverpool ambitions with office move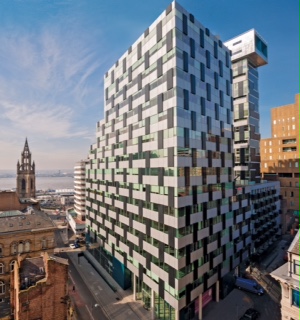 Restructuring and insolvency specialist Opus has expanded and relocated its Liverpool team from the city centre's Duke Street to 20 Chapel Street following significant growth.
The firm's Liverpool office, led by city-born director Stephen Berry, has seen the volume of complex client instructions increase by 30% over the past 12 months, including a marked increase in the number of corporate insolvency cases.
This level of activity has spurred Opus to recruit two additional members to its team in the city, with plans to make up to four further appointments in the second half of this year.
The upward trend in regional corporate insolvencies is reflected nationally, with recent figures issued by the Insolvency Service suggesting that the number of companies falling into distress is now rising at its fastest pace since 2009.
Berry said: "We have worked hard to establish our reputation in the city and building strong relationships with professional advisors, who now recognise that any client they refer to us will receive a high calibre service delivered with empathy and practical business acumen.
"Our Liverpool office is very much homegrown and all our team hail from Merseyside, so we understand the local landscape.
"Our local commitment, while being part of a national firm, means we're agile and able to flex our service to the exact needs of the company or individual whilst having access to apply greater resource and bandwidth where necessary."
He added: "The current climate of uncertainty swirling around Brexit has made a lot of businesses cautious, with many choosing to invest in stock and becoming more risk averse.
"While this approach is perfectly understandable, it inevitably trickles down through the supply chain, leading to increased demand for our restructuring and business advisory services.
"We are proud of our track record in helping businesses, setting them back on the road to profitability and ultimately saving jobs.
"Our commitment to the Liverpool market remains strong, which has led us to invest further in new high specification office premises at 20 Chapel Street.
"This year, we continue to look at opportunities to strengthen our talent pool in Liverpool, as well as supporting our growing client base."