Developer submits plans for 20 Boothstown homes in Salford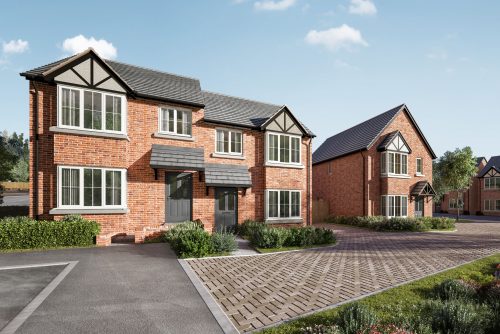 Residential developer Mulbury has revealed plans to build 20 new homes in the village of Boothstown in Salford.
The homes, to be built on vacant brownfield land off Simpson Grove in the centre of Boothstown, will be marketed under the Mulbury Living brand – the developer's open market residential division.
Mulbury's plans for the site include significant landscaping and improvements to a grassed area opposite the homes to create a small park and recreation space for local residents to enjoy.
This will include the creation of new footpaths, an informal space for ball games, seating areas and new tree planting. The development will be known as Simpson Gardens.
David Wroe, operations director at Mulbury, said: "We're excited to be bringing forward this new development which will provide attractive new family homes in this part of Salford.
"We've worked closely with our architect and planning team to create a scheme that's in keeping with the area. The extensive landscaping will significantly enhance the site for new and existing residents, too."
Mulbury acquired the site from Peel Land and Property in February this year. The site already had outline planning for 20 homes and a new vehicle access.
The proposed homes will be a mix of detached and semi-detached properties with a traditional appearance to complement existing housing around the site.
The proposals are due to be determined in June, with a start of works on site over the Summer.