Furniture manufacturer expands with funding package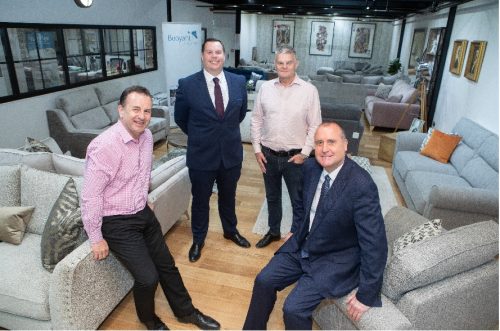 Nelson-based furniture manufacturer Buoyant Upholstery has announced a new £8m bank facility from Barclays.
Operating for more than a century, Buoyant is based at Oakbank Mill, Hallam Road.
The company manufactures sofas in its two production facilities housed in adjacent factories covering 332,000 sq ft and employing more than 750 people.
The £8m funding from Barclays will enable the company to operate with greater flexibility in the future, following the recent win of two major retailers
Managing director Mike Aramayo said: "We've been banking with Barclays for over 20 years so we were delighted when they were able to help with funding for this important development which is pivotal in our expansion plans for the future.
"Restructuring our finances will enable us make decisions more freely, react to market forces and introduce more product lines.
"It will also provide certainty for the business, allowing us to react faster with any Brexit challenges."
Buoyant Upholstery expects turnover for the coming year to exceed £48m.
Steve Berry, Barclays relationship director, and Robert Weston, Barclays trade director, put together the funding package for the deal and said: "We are delighted to have been instrumental in facilitating this new deal for our long-term customer.
"Mike Aramayo and his team are exploiting to really good effect current market opportunities and we look forward to supporting their continuing development and growth plans for many years to come."