Data intelligence specialist announces 20% increase in profits and revenues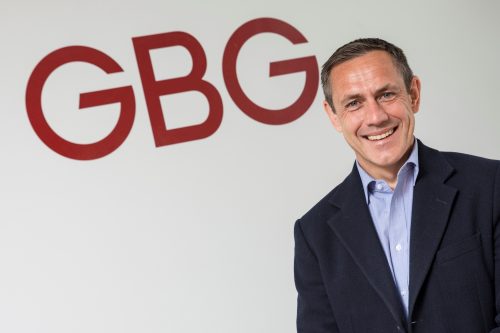 Cheshire firm GB Group saw a leap in revenues and profits last year.
The data intelligence specialist said revenues rose by just under 20% to £143.5m and adjusted operating profit was up by 21% to £32m.
Profits before tax were up 10% to £14.7m.
This year the firm launched Loqate, its location solution brand and won a series of contracts including Discover Financial Services, N26, Bosch, BNI, Kohls and eBay.
Meanwhile, international revenues grew from 34% to 45% of total revenue this included an encouraging performance in North America and Asia Pacifi.
The total number of employees increased to nearly 1,000 working in 16 countries
Acquisitions included IDology in the US an VIX Verify in Asia.
The firm said it can see significant long-term growth opportunities across target markets and new financial year is trading in line with expectations.
Chief executive Chris Clark said: "This was another good year for GBG.
"The continued investment in our three core solutions led to exciting product innovation and deeper geographical reach. Our strong growth and track record of delivery is a testament to our commitment to customer value and the expansion of our global presence through organic developments and strategic acquisitions.
"We remain committed to developing world class products and making the most of the significant market opportunities ahead.
"As a global business, with a well-defined strategy, we are confident in our future growth and our ambition to become the leading provider of identity data intelligence solutions."
AJ Bell Investment Director Russ Mould said: "Shares in online identification and cybersecurity expert GB Group are trading very close to their all-time highs after today's full-year results, which confirm the positive impression created by April's upbeat trading statement, when sales and profits came in higher than expected and net debt lower than analysts had forecast.
"The company, whose £1.2 billion market capitalisation makes it the thirteenth biggest firm on AIM (and easily big enough to qualify for the FTSE 250), specialises in identity data intelligence.
"It provides primarily business-to-consumer customers and government organisations with the information to decide who to trade with and who to block so they can prevent fraud, and does so within a compliance-friendly platform.
"GB has access to data from more than 500 sources, including credit reference agencies, electoral rolls, postal services, retail consumer data, passport registers and even social media.
"It does not have this field to itself – FTSE 100 firm Experian is one rival and $15-billion-cap American firm Equifax another – but GB's deep datasets and technology platform mean it is a key player in this fast-growing field.
"Analysts are looking for further strong sales and profits progress in the year to March 2020, helped by full-year contributions from the recent Australian and American purchases, as well as good underlying progress."