Utility firm completes deal for water networks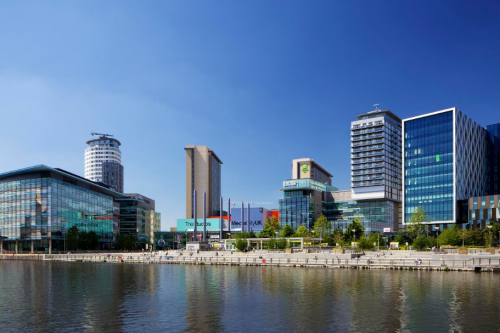 Utility owner and operator Leep Utilities has completed a deal to acquire SSE's water and sewerage networks.
The acquisition makes the Media City firm the largest UK operator in the new appointments and variations market.
It will also see the business gain over 20,000 customers across 28 sites in Southern England and Wales.
As part of the deal, Leep Utilities welcomes six members of staff with over 130 years' combined industry experience to the team.
Managing director of Leep Utilities Louise Manfredi said: "We are delighted to complete the purchase of SSE Water.
"The acquisition supports Leep Utilities' ambition to provide a full multi-utility adoption offering.
"To ensure a seamless continuation of service for customers we've worked closely with the existing team to ensure we are delivering the best service possible."
Leep Utilities combines SSE Water with the company's own operations in the sector, including networks at MediaCityUK and Liverpool International Business Park.
Alongside the acquisition of SSE Water, the business is in the process of obtaining an Independent Gas Transporter licence which, once received, will allow for the adoption of gas networks, completing the business' multi-utility adoption offering.
Leep Utilities is backed by Ancala Partners LLP ('Ancala'), an independent investment management firm and The Peel Group.
Manchester based Peel is one of the UK's leading private real estate investment and infrastructure companies.
Leep Utilities was formed as a joint venture between Ancala Partners LLP and The Peel Group.
With offices in MediaCityUK and Reading, Leep Utilities own and operates regulated and non-regulated utility networks, including electricity, cold and hot water, heating and cooling with a portfolio of sites across the country, including Media City, Liverpool Waters and Canary Wharf.