Liverpool City Region's fastest-growing business revealed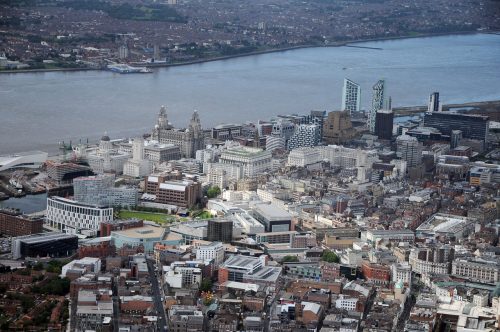 X

Register for free to receive latest news stories direct to your inbox
Register
50 of the fastest-growing businesses in Liverpool City Region have been identified as part of a project to highlight the very best of Northern leadership.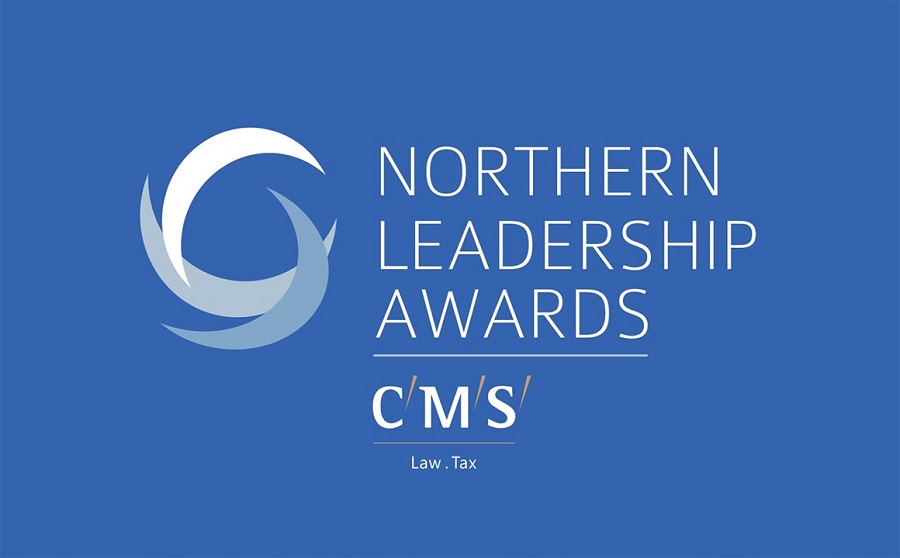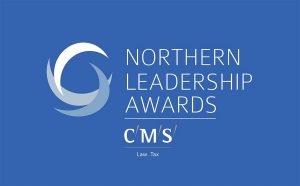 The data has been compiled by TheBusinessDesk.com and Experian as part of the 2019 Northern Leadership Awards, supported by CMS. Top 50 lists for Leeds, Manchester and Sheffield City Regions will be revealed throughout this week.
The businesses have all shown strong growth over the last two accounting periods and now have turnover of at least £20m. The Liverpool City Region list, published below, has some of the North's most famous brands – including Everton FC, Vimto maker Nichols and Home Bargains owner TJ Morris – alongside businesses from Rainford and Runcorn which are making their own mark.
The Liverpool City Region statistics are distorted by £48bn-turnover Unilever having its registered office at Port Sunlight in Merseyside. Excluding Unilever, the top 50 fastest-growing companies have added more than £1.5bn of revenues in the last two years.
Alex Turner, joint managing director of TheBusinessDesk.com, said: "The businesses in the list are a mix of household names and hidden gems, but they are all playing a key role in the city region.
"Through job and wealth creation, and the impact their growth has on companies that work with them, these businesses are strengthening the economy of the city region and of the North.
"We want to recognise the leaders within these organisations, to highlight their successes and to showcase what makes a fantastic modern business leader."


The criteria for the list were businesses registered in Liverpool City Region which have shown revenue growth in each of the last two accounting periods and now have turnover of at least £20m. The businesses had to be independent or the parent company, and not subsidiaries of a group registered elsewhere.
The fastest-growing businesses will be invited to a private drinks event next month and also encouraged to enter someone from their organisation into the 2019 Northern Leadership Awards.  The Awards will include a City Region award drawn from the top 50 for a leader within that business which has had a significant impact on that growth, whether their input was focused on culture, innovation, commercial or some other aspect of the transformation. If you want to find out more, get in touch with us by emailing leadership@thebusinessdesk.com.
As well as the city region business leader awards, there are nine other categories which are open to leaders from any organisation operating across the North of England.
Nominations are now open for the 2019 Northern Leadership Awards and the deadline for entries is Friday, July 19. For more information, click here.
The Liverpool City Region Top 50 fastest-growing companies
| | | | | |
| --- | --- | --- | --- | --- |
| Company Name | Year 1, £m | Year 2, £m | Year 3 (Latest), £m | Registered Office |
| A. & B. ENGINEERING | 23 | 25.5 | 42.4 | Liverpool |
| A&M ENERGY GROUP | 19.9 | 23.1 | 23.2 | St Helens |
| ALFRED H. KNIGHT HOLDINGS | 85.2 | 94.9 | 102.3 | Prescot |
| ALMA PRODUCTS | 22.9 | 23.7 | 29.3 | Runcorn |
| BAGNALL & MORRIS (WASTE SERVICES) | 33.1 | 35 | 38.3 | Wirral |
| BEESLEY & FILDES | 24.4 | 26.9 | 30.9 | Liverpool |
| C.G.I. GROUP HOLDINGS | 15.8 | 17.2 | 20.7 | St Helens |
| CHESHIRE MOULDINGS & WOODTURNINGS | 16.3 | 25.2 | 27.7 | St Helens |
| COFFEY CONSTRUCTION | 17.5 | 23.6 | 42.2 | St Helens |
| COMMUNICATIONS PLUS | 30.9 | 31.1 | 34.9 | St Helens |
| CORAL PRODUCTS PLC | 18.7 | 21.4 | 23.4 | St Helens |
| CREST OIL HOLDINGS | 32.8 | 37.5 | 38.7 | Prescot |
| CURTINS GROUP | 27.4 | 30.5 | 32.5 | Liverpool |
| DIRECTSCALE | 17.3 | 17.8 | 20.2 | Liverpool |
| EDIBLE OILS | 186.6 | 204.3 | 237.3 | Liverpool |
| ENGENDA GROUP | 28.6 | 40.4 | 48.8 | Runcorn |
| ER TRAVEL SERVICES | 13.1 | 20 | 28.2 | Liverpool |
| EUROGOLD GROUP | 37.5 | 52.7 | 58.8 | Liverpool |
| EVERTON FOOTBALL CLUB | 121.5 | 171.3 | 189.2 | Liverpool |
| FLETCHERS SOLICITORS | 16.5 | 18.5 | 26.5 | Southport |
| GLADSTONE BROOKES | 31.4 | 37.6 | 49.3 | Southport |
| HALEWOOD WINES AND SPIRITS PLC | 214.7 | 216.7 | 265.2 | Liverpool |
| HEALTH CARE RESOURCING GROUP | 34.3 | 51.5 | 56.3 | Prescot |
| HOLMPATRICK | 28.7 | 30.7 | 33.8 | St Helens |
| HUYTON ASPHALT HOLDINGS | 23.1 | 28.8 | 36.1 | St Helens |
| J. ROSE (TYRES) | 38.9 | 41.3 | 45.5 | Liverpool |
| JOHNSON SERVICE GROUP PLC | 256.7 | 290.9 | 321.1 | Runcorn |
| JOSEPH PARR GROUP | 54.5 | 60.6 | 65.4 | Bootle |
| KINGDOM SERVICES GROUP | 86 | 97 | 103.6 | Newton-Le-Willows |
| KNOWSLEY CONTRACTORS | 16.8 | 20.1 | 24.4 | Liverpool |
| LLOYD & JONES ENGINEERS (HOLDINGS) | 16.4 | 18.4 | 22.4 | Bootle |
| MALTACOURT GROUP | 18.6 | 21.3 | 27.6 | Runcorn |
| MAST GROUP | 16.2 | 19.6 | 25 | Bootle |
| MD INSURANCE SERVICES | 47.3 | 57.5 | 65.9 | Birkenhead |
| MEADE-KING,ROBINSON & COMPANY | 37.7 | 39.4 | 52.2 | Liverpool |
| NICHOLS PLC | 109.3 | 117.3 | 132.8 | Newton-Le-Willows |
| POPPIES EUROPE | 15.7 | 18.9 | 21.4 | St Helens |
| POTENSIAL | 16.1 | 25.4 | 30.9 | Birkenhead |
| RUNCORN MCP | 45.1 | 67.6 | 77.9 | Runcorn |
| RUSSELL TAYLOR HOLDINGS | 15 | 22.5 | 91.4 | Wirral |
| S. NORTON & CO | 147.4 | 204.9 | 272.5 | Bootle |
| SPEEDY HIRE PLC | 329.1 | 369.4 | 377.4 | Newton-Le-Willows |
| T. J. MORRIS | 1602.9 | 1869.2 | 2143.3 | Liverpool |
| THE BULLEN HEALTHCARE GROUP | 27.6 | 31.2 | 34.1 | Liverpool |
| THE CONTACT SPECIALISTS | 20.6 | 24 | 26.2 | Birkenhead |
| THE OMBUDSMAN SERVICE | 23.5 | 31 | 36.2 | Warrington |
| TRANSGLOBAL EXPRESS | 17.2 | 20 | 22.5 | Wirral |
| UNILEVER PLC | 39250.8 | 44943.1 | 47691 | Wirral |
| VERMONT PROPERTY GROUP | 0.6 | 1.4 | 34.1 | Liverpool |
| WS TRANSPORTATION | 18 | 23.8 | 29.3 | Runcorn |