eCommerce fulfilment specialist opens new centre in South Wales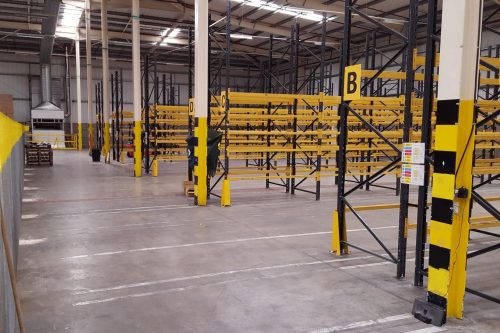 Fulfilmentcrowd, the Chorley-based order fulfilment and eCommerce logistics specialist, has opened its latest service centre in Cwmbran, Wales.
The expansion is in partnership with seasonal decorations supplier, Festive Productions, further strengthening the capacity of its national network.
The Otters Brook facility provides an initial 10,700 sq ft of modern warehouse space for storage and worldwide shipping of eCommerce orders, with scope for significant expansion on the 17-acre site.
It also strengthens fulfilmentcrowd's industry-leading commitment to sustainability with an on-site solar farm capable of generating up to 340,000 Kw per year.
Otters Brook will be the first service centre to be 100% powered by renewable energy and it represents an important milestone of the provider's Lorax Project initiative.
The success of fulfilmentcrowd's partner network has rapidly expanded its territorial coverage and driven major commercial growth, with the latest logistics centre increasing its total capacity to 100,700 sq ft.
This mutually-beneficial model delivers additional revenue streams to retailers with under-utilised warehouse resources, with the fulfilment network generating more than £2.5m in income for its four partners since launching in 2018.
Otters Brook allows fulfilmentcrowd to establish its presence in the south of the UK and plays a crucial role in delivering its long-term strategy to decentralise the distribution of stock, reduce parcel miles and facilitate same-day and specialist delivery.
Jonathan Hughes, marketing director for Festive Productions, said: "This is a fantastic opportunity for us to increase revenue from our world-class facilities and re-balance operational activity across the year with a broad portfolio of 3PL clients – fulfilmentcrowd's technology will also enable us to offer new, value-added services to our existing customers as we adapt to a changing retail environment in the UK and beyond."
Lee Thompson, fulfilmentcrowd's sales and marketing director, added: "First and foremost, we are delighted to be working with Festive Productions, a fantastic company who share our values and entrepreneurial culture.
"The emergence of our partner network has led to rapid expansion of operations and capability with total managed capacity now exceeding 100,000 sq ft.
"Uniquely, our business model and cloud-based technology offers 'elastic supply' to accommodate almost any fulfilment requirement."