Government reaffirms its commitment to Northern Powerhouse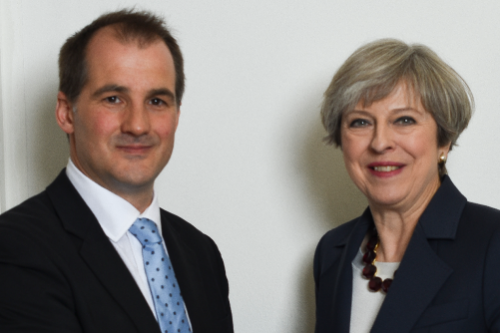 The Government says it has reaffirmed its commitment to people across the North as the Northern Powerhouse reaches its five-year milestone today (June 23).
On Friday TheBusinessDesk.com published the views of several leading business and civic figures on their assessment of the first five years, with several urging the region to take more control and reinforce commitment to the programme in the wake of powerhouse architect George Osborne's departure from government.
Today, the Government said it is determined to do even more to help communities in the North thrive with "an ambitious strategy which will build on the progress made so far and provide more opportunities for people to achieve their ambitions no matter where in the North they live".
Prime Minister Theresa May said: "We launched the Northern Powerhouse to support a thriving Northern economy and ensure this country works for everyone.
"Five years on, our pledge is stronger than ever.
"From kickstarting the biggest transfer of power to local leaders since the Second World War, to driving up exports and spending billions on vital transport links, we're working to ensure our great Northern cities and communities have the power and resources they need to succeed.
"But there is much more to do, which is why it must remain a top priority for government to do all it can to unlock the North's vast potential, so that both at home and on the international stage the Northern Powerhouse continues to thrive."
Northern Powerhouse Minister Jake Berry, MP for Rossendale and Darwen, has today reaffirmed the Government's commitment to supporting people across the North to reach their full potential.
He said: "The Northern Powerhouse was created five years ago because communities across the North had been overlooked for too long.
"I'm proud that communities across the Northern Powerhouse are so vocal and ambitious for their future. The Government shares their vision and no one is ignoring them anymore.
"The Northern Powerhouse is more than a plan for the future, it's a story of success.
"From record investment in transport to more than £5bn in devolution and growth deals across the North, we are making progress towards rebalancing our economy but we are determined to do even more to make sure the whole of the North can reach its full potential."
Since its launch in June 2014, the Government said it has worked in partnership with businesses and communities to drive productivity and increase opportunities for people all across the North:
The economy of the North is now worth more than £339bn – a £10bn increase in real terms – and supports an additional 287,000 people in employment.
The Government said it is spending a record £13bn investment in transport which includes an upcoming £3bn investment into the Trans-Pennine route and support for HS2 and Northern Powerhouse Rail.
It said almost half of people in the North are now represented by elected metro mayors with control over local spending plans and who provide their region with an influential voice on the national and world stage.
And it said there has been a renewed focus on education and skills with the £70m Northern Powerhouse Schools Strategy to raise standards while investment in vocational qualifications means that a third of the country's apprentices are in the North.
Businesses in the Northern Powerhouse have been supported through £20m of new funding for a 'Made Smarter' pilot in the North West to support 3,000 SME's to adopt new digital technologies to improve competitiveness and productivity, the Government said. Growth Hubs have also supported more than 44,000 businesses helping in excess of 8,000 people start and grow their own businesses.
Also, it was announced earlier this month that the Northern Powerhouse Minister is now a joint position shared between the Ministry of Housing Communities & Local Government and Department for Business Energy and Industrial Strategy which will see the Northern Powerhouse Minister's oversight and coordination of local economic growth boosted to improve its impact for people and communities across the country.
It will also ensure key policies like the £1.6bn Stronger Towns Fund and the Northern Powerhouse are at the heart of delivering the Government's Modern Industrial Strategy.
The Northern Powerhouse's first ambitious Local Industrial Strategy was recently launched for Greater Manchester, where government, business and local leaders have worked closely together as equal partners.
The strategy focuses on the region's strength in advanced manufacturing, digital and healthcare innovation. The Government said it demonstrates the power of local people and the Government working together to create good jobs, boost productivity and increase people's earning power.