Specialist events team aims to build on strong performance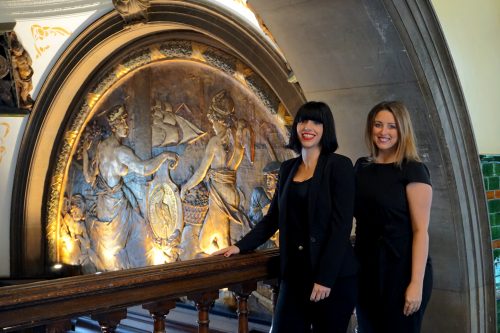 Hosted by National Museums Liverpool has set its sights on further expansion nationwide after the city was named the third best-rated destination in the UK.
Following the recent results of TripAdvisor's Travellers' Choice Awards, the private hire and events team at National Museums Liverpool continues to work with new and existing clients across the country to profile everything that Liverpool has to offer.
Delivering corporate conferences, awards ceremonies, meetings and private dining experiences across eight museums and galleries, Hosted by National Museums Liverpool has welcomed more than 30,000 business tourists in the past 12 months, with this figure set to further increase in 2020.
Head of events at Hosted by National Museums Liverpool, Katie Roberts, said: "Our venues have become synonymous with the city of Liverpool, with the likes of Merseyside Maritime Museum, Museum of Liverpool and the Walker Art Gallery amongst the most well-known cultural venues in the region.
"In fact, in 2018 the World Museum was the most visited museum in England, outside of London, which is a real testament to how Liverpool's position on the global stage has grown in recent years.
"On the back of this, our private hire and events department has also seen incredible growth, having hosted 386 events over the last 12 months, welcoming clients from as far as Australia and China.
"Our unique events are expertly curated to allow our clients to dine, entertain and do business in among some of the city's most stunning spaces, from spacious galleries to waterfront meeting rooms."
To further promote the brand and all it has to offer, the team will be attending some of the UK's biggest trade shows and exhibitions, including The Meetings Show on June 26-27, which is set to attract more than 4,500 meetings and events professionals, making it one of the largest events of its kind in the country.
Katie added: "Our presence at events such as The Meetings Show is an important part of our long-term growth plan and will afford us the opportunity to meet potential clients from across the country, and even internationally, in a bid to expand our already impressive and unique portfolio.
"When we attend conferences and events like this we're not just representing National Museums Liverpool, we're representing the Liverpool City Region on an international stage. That's why it's so important that our team can share their passion for the city of Liverpool with potential clients from around the world.
"We hope to introduce new markets to our offering, with the aim to increase revenue for National Museums Liverpool and create further growth in the city region.
"It's important to remember that all profits generated from our events go back into National Museums Liverpool, supporting public programmes and social initiatives, as well as the wider city region."