Property investor adds more than 100 new homes to its UK residential fund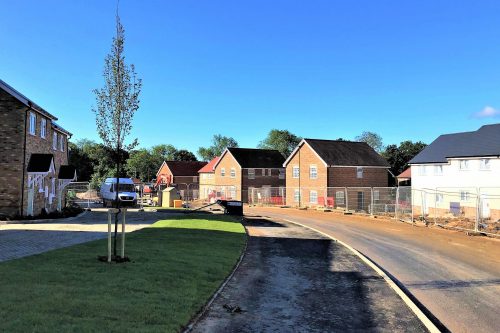 A property investor has made acquisitions worth £31m across the UK, including Greater Manchester.
London-based Hearthstone Investment Management has added more than 100 new homes to its UK residential fund.
The £200 fund is backed by seven UK local authority pension funds, including Merseyside Pension Fund.
The latest acquisitions are in line with the fund's investment strategy to acquire and actively manage good quality, residential assets suitable for professionals, families and key workers in areas of strong rental demand across the UK regions.
The properties, including a mix of low-rise apartment blocks and clusters of houses, are all located in well-connected areas with good local infrastructure, but where there has been a shortage of good quality rented housing stock.
These new build properties will be completed in tranches throughout 2019, adding to the fund's existing assets in a number of targeted locations.
These include 19 new-build houses in sububuran Hyde and Wigan.
In Hyde the fund has acquired 11 three-bed houses in a development, located under a mile from the town centre and six miles from the Peak District National Park, as well as being easily commutable to Stockport and Manchester.
The scheme is close to the M67, which links Hyde to the M60 Manchester orbital motorway.
Manchester city centre is approximately 20 minutes' drive away. There are direct bus connections to Stockport, Ashton-under-Lyne and Manchester airport.
The fund's recent experience with lettings in Droylsden, three miles away, has shown the strength of tenant demand in east Manchester.
In Wigan, the purchases consist of eight three-bed houses in a new development in Atherton, between the town centres of Wigan and Bolton.
The area offers a diverse range of local employment opportunities, while some residents also commute into Manchester and Salford.
Manufacturing still underpins the local economy, with the food and drink sectors being particularly strong – Heinz's processing plant in Wigan is claimed to be the largest in Europe.
Atherton is close to junctions five and six of the M61 motorway, which links the area to the Manchester orbital motorway (M60), and northwards to Preston and the M6. Manchester Airport can be reached within a 30-minute drive
Other acquisitions include Nottinghamshire, the Midlands and Southern England.
Richard Otten, partner and director of asset management at Hearthstone Investment Management, said: "These latest acquisitions strengthen our presence in well-connected and economically active hubs such as Nottingham, Greater Manchester and Birmingham, and other vibrant locations in Southern England.
"The deals reinforce our ability to source and acquire quality housing assets in areas where tenants can benefit from easy access to their workplace, as well as being part of a strong and well-served local community."