Miss Group acquires global cloud wholesaler company Ilait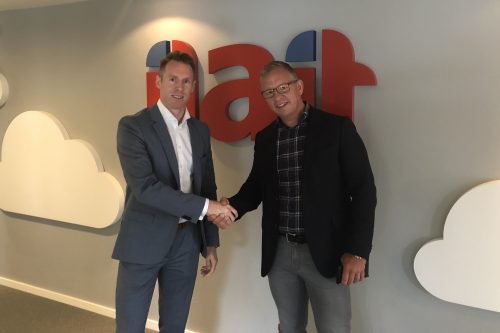 BGF-backed Miss Group, which is based in Manchester, has acquired Global Cloud Wholesaler company Ilait for an undisclosed sum, adding 35,000 more customers to the group.
Founded in 2006 in response to the market's increasing demand for cloud computing and hosting wholesale, Ilait is a global cloud computing and hosting wholesaler providing white-label services such as email, web hosting, domain registration, dedicated servers, VPS services exclusively to its partners.
With a 30 million SEK turnover and 10 million SEK EBITDA, Ilait is a strong brand within the European market.
Founded by serial entrepreneur Mattias Kaneteg, Miss Group provides a range of services predominately to SMEs, including domain registration, site building, website hosting and email management.
Mattias Kaneteg said: "We are very pleased to welcome Ilait to the Miss Group family.
"We have ambitious plans for growth and with 35,000 more customers, Ilait is a perfect match for Miss Group.
"We believe there's still significant growth potential to expand into new markets."
Michael Abrahamsson chief executive and founder of Ilait said: "Ilait has in recent years experienced exceptional growth and is currently a preferred choice for IT consultancy firms, managed service provider as well as telcos and operators.
"Being part of Miss Group now enables ilait to grow faster and raise the ambitions while maintaining a market-leading offering across the service portfolio."
In August 2018, Miss Group received a £6.4m investment from BGF, the UK and Ireland's most active investor in growing businesses, and in June 2019 another £13m investment to accelerate its international expansion strategy.
The funding has allowed the business to build further scale through driving organic growth and acquiring web hosting companies in new and existing markets.