Lancashire Focus: County is starting to compete against the big boys

As part of our week of articles focussing on the economy of Lancashire we organised a round table in partnership with financial services firm Deloitte.
The event was held at the offices of law firm Napthens in Blackburn and was attended by business leaders and professionals from across the county.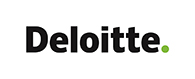 The debate covered a number of areas and topics and those taking part in the discussion were:
Heather Crosby from Deloitte
Shru Morris from Napthens
Paul Jones from Kinsgwood Homes
Jonathan Shaw from Anderton Gables
Geraint Johnes from Lancaster University
Elizabeth Clark from Dream Agility
Peter Catlow from Businesswise Solutions
Hakeem Adebiyi from Vernacare
Katharine McNamara from Kontent Engine
David Walker from 24 Marketing
Mark Schofield, Haworths
Geraint Johnes
Generally over the last few years the North has outperformed the country as a whole in terms of GDP and growth. One of the downsides is that the growth in employment has outstripped the growth in GDP and productivity.
Focussing on Lancashire there is a lot of diversity. For example if you look at somewhere like Chorley it will be outperforming Hyndburn but they are very different places. Both of them are the rich and poor areas of somewhere else – Bolton or Blackburn.
Drilling down to a local level can be a bit of a dangerous exercise.
In terms of large manufacturing, you look at the Fylde coast and BAE dominates. So if that sneezes then the rest of the area is going to catch a cold.
Generally, across Lancashire there is probably a need for more diversity.
We are reliant on large employers in some difficult areas.
Paul Jones
The housing market is a good indicator of  how nervous people are feeling, at the moment the market is pretty good.
At the moment people are nervous about Brexit but optimistic about what the future holds.
We had a quiet couple of months in March but it has come back again.
Shru Morris
It is the same for us, we find if property drops off then commercial will follow. But we had a nervous couple of months, but actually it has started to pick up again.
Paul Jones
In 2009 a friend of mine's daughter was looking to buy a house in the middle of the recession and his advice to here was just sit tight and wait and see what happens.
Ten years on, the market has not got massively better, it is just starting to improve now in the North West.
We have not had booming years but I think people are now bored of waiting and we have got to get on with things. We have got to start moving forward.
One of the things we have done in Lancashire is to try and encourage people to move out of the cities. That way we can offer more in terms of the size of the house for less money.
People are coming to our sites in Lancashire and are looking at the green space and the whole package of what there is to offer. People are quite savvy in terms of value for money.
Heather Crosby
I have been astonished by the level of development, there are hundreds of houses and you have to ask yourself where are the people coming from?
Where is the money coming from and where are the people coming from?
Paul Jones
In places like Blackburn there has been no new housing stock for the last 20 odd years so people have been moving out of the area. One of the things the council has been keen to do is to provide some higher end executive housing to try and keep the people they have got in Blackburn.
We are trying to create safe environments where people feel safe letting their children play out.
Shru Morris
Manchester is becoming so price sensitive it is becoming more attractive to move out of the city.
We have a big part to play in attracting people to come and work at our firm. There is now decent quality homes and decent businesses to work at. We all have a part to play in attracting people to the county.
Elizabeth Clark
If you look at somewhere like Leyland, when the car industry went people just picked up their stuff and left.
What we have to do know is find people who are interested in moving into the area. We need to find reasons why people want to come and live and work here.
We have lots of really interesting people working for us, if you have lots of interesting people doing interesting things you have to create the right environment.
Its slightly more challenging attracting people but once you have got people to relocate they are likely to stay.
Jonathan Shaw
We are seeing a huge amount of building in Manchester and supply is now starting to outstrip demand in the city centre.
Investors are now starting to look at Lancashire and we have huge sites coming on board.
With development comes the talent but recruitment is everyone's problem at the moment. We have just bought an office in Preston and we have spent a lot of money to create a great workspace.
But we are way behind Manchester in terms of the quality of workspaces. Lancashire does not do very well in terms of shared workspaces and good serviced offices.
Our new office, we designed it to be a good a workspace. We are a bit safe in Lancashire when it comes to workspaces.