Lancashire Focus: County needs to be more ambitious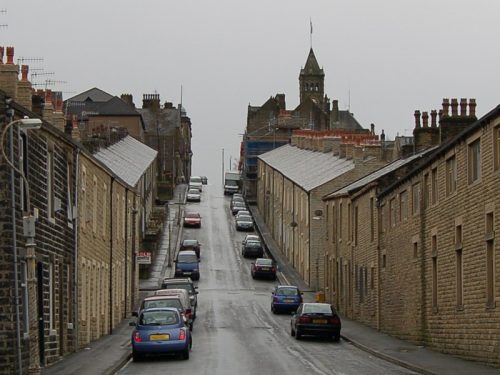 As part of our week of articles focussing on the economy of Lancashire we organised a round table in partnership with financial services firm Deloitte.
The event was held at the offices of law firm Napthens in Blackburn and was attended by business leaders from across the county.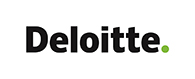 The debate covered a number of areas and topics.
Those taking part in the discussion were:
Heather Crosby from Deloitte
Shru Morris from Napthens
Paul Jones from Kinsgwood Homes
Jonathan Shaw from Anderton Gables
Geraint Johnes from Lancaster University
Elizabeth Clark from Dream Agility
Peter Catlow from Businesswise Solutions
Hakeem Adebiyi from Vernacare
Katharine McNamara from Kontent Engine
David Walker from 24 Marketing
Mark Schofield, Haworths
David Walker
I think there is a whole education piece to talk about. In Lancashire firms are not necessarily used to the whole concept of collaborative working.
We have had problems in terms of recruitment so we started pushing the benefits of area, rather than the job itself.
We used to think we couldn't afford people because we had to match Manchester salaries.
We have been doing that and we found that people are coming to us because of quality of life.
We were involved in project called the Landmark in Burnley and that's got a co-working space and it is a really nice environment. That is the kind of thing we need to do.
We are years behind businesses in Manchester in terms of what they are offering staff. But as business begin to understand we need to start promoting further afield.
Businesses need to talk to one another and to take a collaborative approach.
Shru Morris
Younger people are looking for a bit more than just making a living. We have had to work hard on why people are coming to work. I think in that area there is a lag in terms of things like flexible working.
People need to understand that you are not going to attract and retain the talent if we don't offer the same as some of the bigger firms in the cities.
We have done a great job of training lots of great lawyers but if you want to keep hold of them you have to do something more.
Peter Catlow
We move recently and we actually set out to create a modern office place. It has helped us to recruit people.
We now have people commuting to us from Manchester. It has helped and we do try collaborative working approach. What we try do now is we try to pay people for what they contribute to the business and not so much where they are in the hierarchy.
People are looking for much more than a job, they have got social consciousnesses and they are worried about sustainability.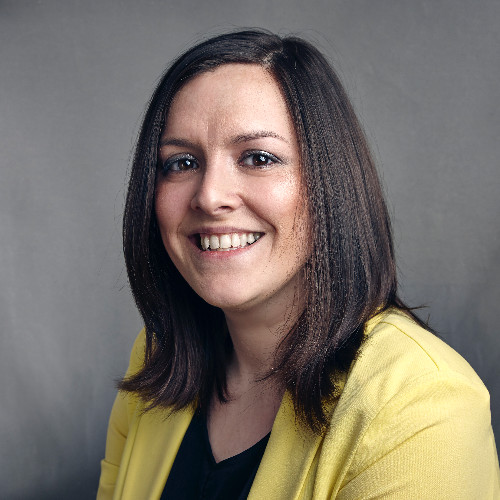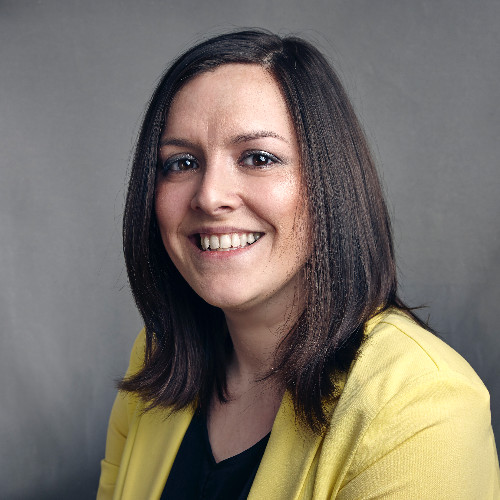 Katharine McNamara
There is also something around well-being and financial well-being. Flexibility and agile working is really important.
We are working with a firm that is working on technology which means that you can draw down on your salary during the month.
It is bringing about ways of working that are more adjusted to modern life. But the issue of mental health is massive now.
I think that whole collective coming together is going to big issue in the next five years.
Jonathan Shaw
I think our Lancashire personality can affect us. We are not ambitious enough and we are not confident enough.
For the last five years Lancashire has attended MIPIM. The first year it was a handful of us and the second year it was a few more.
This year there were far more of us there. I speak to other businesses and  encourage them to go and they so it's not for us. Its an attitude that we need to change.
As a business we are looking to push the boundaries rather than just standing still.
Lancashire has got something of an attitude and it needs to be more ambitious  and forwards looking.
Geraint Johnes
I am surprised to hear people talking about Burnley and Manchester as though they are different places. I am wondering what the barriers are there that stop people moving between the two,
You can either look at things as opportunities or challenges. I am wondering what we can to lessen the distances between towns.
Hakeem Adebiyi
If you talk to most young people in Manchester they think of Lancashire as being miles away. They look at is as not exciting.
If I was a young person I would be much more likely to move to Manchester rather than the other way around.
Our business moved from Bolton to Chorley and for some people that was miles away.
Lancashire is very self-deprecating but in Manchester people would never say anything bad about the city.
In Manchester people think it is the best place to be and they think why would I ever move to London?
Because we have changed the environment of the business we have a much more international team but all of them are commuting from Manchester. The big question is how do you get them to move to Chorley?
Peter Catlow
For me the fundamental problem facing Lancashire is that it is so parochial.
If you compare Lancashire's voice with Greater Manchester and Liverpool Lancashire is much quieter.
It doesn't shout about itself, it doesn't promote itself. It doesn't have a leader that you can get behind and support.
We have all these councils pushing their own agendas and what is required is for us all to get together and to see us as one place. Perhaps we need to recognise that Preston is the centre of the county.
It is time for us to start thinking of ourselves as one place with a shared vision and ambition.
Geraint Johnes
Lancashire is doing OK in terms of growth but the economy is going to slow. We know we are nearer the next recession than the last one.
But it's important not to look at averages we also need to look at distribution of wealth.
Paul Jones
Blackburn has done massively well in the last few years in terms of the town centre. If you look at the council and what they have achieved in terms of the Cathedral Quarter.
They have invested infrastructure and housing projects, they are a really good forward thinking council.
Companies don't want to go into an area and have a battle with the council they want to work with them.
Hakeem Adebiyi
The perception of places changes based on the amount of money that is invested and the amount of marketing that takes place.
If you look at Liverpool the perception of the city has changed over the last 20 years.
Peter Catlow
Are biggest problem in the east of county is definitely infrastructure and it has got far worse.
It is all right having a voice locally but the important thing is to make people care outside of the county.
We are cut off in every shape and form because we haven't got a voice.
Heather Crosby
We definitely undersell ourselves because we have some amazing businesses in Lancashire.
We have outstanding businesses here but we do undersell ourselves and I think that is a Lancastrian trait.
Elizabeth Clark
One of the problems is that there is no space for anyone to grow, if we wanted to relocate then we would really struggle to find somewhere. There is a real problem with space and a problem with investment.
Shru Morris
Our head is in the centre if Preston but we would struggle to find offices. We are one of the biggest employers but we would struggle to find new offices because no one is investing.