Leadership Awards 2019: 'Businesses are becoming more innovative and progressive'
This Friday marks the deadline for entries for this year's Northern Leadership Awards, and PwC – last year's winner of the Best Leadership Programme – says the awards were a great way to be recognised for its work developing the next generation of leaders in Yorkshire.
Lee Wilkinson, the director responsible for the firm's Leadership Development Programme in Yorkshire, said: "PwC have been running our Leadership Development Programme for three years now, working with the next generation of leaders in Yorkshire.
"Being recognised last year at the BusinessDesk.com's Leadership awards made us extremely proud that the work we have been doing in the region was seen in such a positive way.
"Many businesses are becoming more innovative and progressive in how they develop their own employees and sharing these stories via the awards is a great way to be recognised."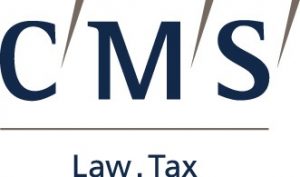 TheBusinessDesk.com's Northern Leadership Awards this year, which are supported by CMS, will celebrate the people and organisations across the North who are role models for their teams and raise the bar for their competitors.
The deadline for entries is Friday, July 19th. Click here to download entry form and to see full list of the awards criteria.
The shortlist will showcase the best qualities of modern leadership – of inspiration, collaboration and empowerment – and the winners will be revealed at an awards dinner which will be a celebration of the transformational impact great leaders are having in our region here and now.
The Northern Leadership Awards takes place at Queens Hotel, Leeds on Thursday, November 28.
There are 15 award categories:
• Young leader (under 35)
• Public and third sector leader
• Emerging entrepreneur leader
• Empowering potential leader
• Diversity and inclusion leader
• Professional services leader
• Transformational leader
Company leader (up to 100 employees)
• Company leader (100+ employees)
• Best leadership programme
• Top 50 City Region leaders: Greater Manchester; Leeds; Liverpool; Sheffield
• Overall leader – chosen from the award winners
Last week, TheBusinessDesk.com revealed the judging panel for the 2019 awards.
Judges for the pan-Pennine awards are senior representatives from across Yorkshire and the North West. They are:
David Baldwin – CEO of Burnley FC and Chair of the Bradford Economic Partnership
Becky Hewitt – Director of People, Leeds Building Society; also last year's Diversity and Inclusion Award winner
Nigel Brewster – Vice chairman, Sheffield City Region LEP
Helen Oldham – Founding Board Director, North Invest
Damian Waters – North West Director, CBI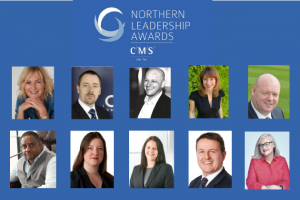 Sheena McDermott – North West Programme Director, Be The Business
Asif Hamid – Chair, Liverpool LEP
Maggie O'Carroll – CEO, The Woman's Organisation
Howard Gill – Partner, CMS
Tanya Holt – Partner, CMS
Kayley Worsley – Yorkshire editor, TheBusinessDesk.com
Mike Ribbeck – North West editor, TheBusinessDesk.com
The Top 50 city region leader awards from the fastest-growing businesses in each sub-region, were revealed by TheBusinessDesk.com last month. Now, those firms are being asked to submit individuals from their businesses.
To see the top 50 lists, visit:
Leeds
Manchester
Sheffield
Liverpool
The deadline for entries is Friday 19 July, 2019
The Northern Leadership Awards will showcase those individuals whose leadership is having a significant impact and delivering fantastic outcomes.
It promises to be a great event, bringing together some of the leading individuals and organisations from across the North and we would love to be part of the event, to network, to share and to be inspired.
To book your tickets, click here
There are a number of high profile sponsorship opportunities available. To discuss these please contact the sales team:
Email – sales@thebusinessdesk.com
Tel – 0113 394 4324