Advisory firm reports 28% rise in deals during first half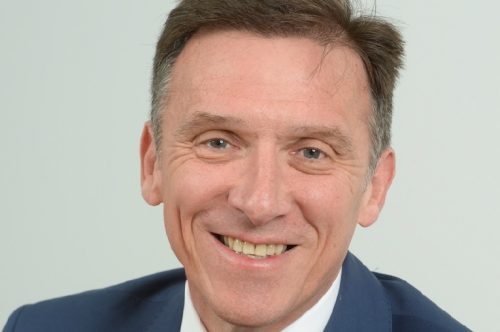 The Northern offices of advisory firm Dow Schofield Watts has reported a strong start to 2019, with a significant uplift in the volume and value of deals in the first half of the year.
The teams in the North West and Yorkshire advised on 37 deals worth £549m during the first six months, compared with 29 deals worth £344m over the same period last year.
The Cheshire-based firm, which moved outside the North for the first time last year with the launch of its London office, has also been strengthening its management team as it prepares for further growth.
It plans to roll out a number of new locations and service lines and appoint an additional 20 partners by the end of 2020.
During the first half its Northern offices advised on deals including the acquisition of Leeds-based IT services firm Blue Logic by Manchester's BCN Group, RSK Group's acquisition of Headland Archaeology and one of the biggest deals of the year, the £220m acquisition of Cheshire-based food packaging specialist Proseal by Chicago-based JBT Corporation.
The firm also appointed former Deloitte high flyer Nicole Burstow as group finance director, and veteran City financier Richard Evans as operations director.
Dow Schofield Watts, which provides 'everything but audit', now ranks as a top 75 accountancy firm with more than 70 professionals across its three offices in Daresbury, Leeds and London, most of them with backgrounds in 'big four' firms.
James Dow, founding partner of Dow Schofield Watts, said: "The progress of the firm in the first half of 2019 remains strong. Not only have we significantly increased the volume and value of deals for the third year in a row, but the launch of the London office has established Dow Schofield Watts as a leading national advisory firm.
"The significant availability of capital, both debt and equity, continues to support mid-market M&A activity."
He added: "We hope to see further growth in the second half of 2019 as we continue to broaden our services, attract more high-calibre professionals and roll out the Dow Schofield Watts model to existing and new locations in the UK."
Ed Brentnall, joint head of the transaction services team, which celebrated its 10th anniversary recently, added: "Despite the uncertainty in the markets, we have seen a steady flow of deals and, in particular, a lot of 'bolt-on' acquisitions by private equity-backed businesses.
"We also have a full pipeline of deals for the Summer months when the markets are normally quieter. We look forward to seeing what the second half of the year has in store."