Developers involved in controversial scheme no longer operating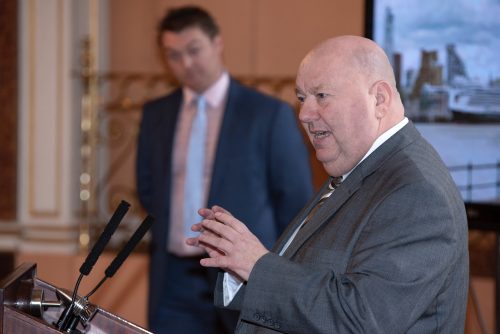 Two firms behind a residential scheme in Fox Street Village, near Liverpool city centre, have reportedly gone out of business.
The 400-apartment scheme, in Everton, was at the centre of a row earlier this year when Liverpool City Council slapped a prohibition order on one of the five blocks at the part-finished scheme.
Residents were warned that they might have to leave unless urgent work regarding fire safety regulations was carried out.
Council officers also raised concerns about the work, saying it was "poorly finished" and failed to meet standards.
In May ITV News claimed the developers, Linmari, scrapped plans to build an underground car park on the site, but had agreed to pay the council more than £1m in Section 106 payments, used to fund work on infastructure such as green spaces and public amenities.
But now, the Liverpoo ECHO reports that Linmari Construction Limited went into liquidation on April 12, 2019 with a deficit of more than £1m.
It is understood that the company entered into a creditors voluntary liquidation, and records on the Companies House website reveal that HM Revenue and Customs has submitted a claim to the company for £966,489.61.
The ECHO also reported that Fox Street Village Ltd went into administration on May 30, this year.
It said when approached Linmari blamed external factors for the issues at the site.
Earlier this year Mayor of Liverpool, Joe Anderson, said the problems at Fox Street – and many other developments – were the result of a law change by the Coalition Government allowing developers to appoint their own inspectors to sign off buildings as ready for habitation.
A spokesman for Liverpool City Council said: "We have recorded this debt with the administrator. The council does not write off outstanding S106 monies as they are fixed to the property."