University strengthens enterprise and innovation through investment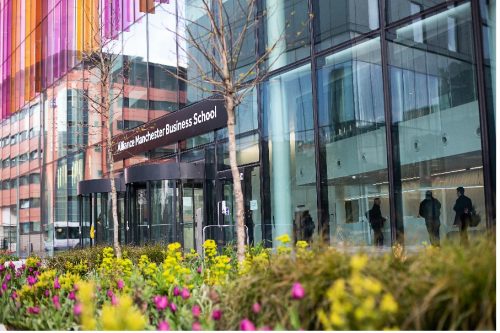 The University of Manchester is further strengthening its enterprise and innovation capability by bringing together the Masood Enterprise Centre and the Innovation Optimiser Team – previously based in the university's innovation company UMI3 – and investing in two new academic appointments.
The centre, led by director Lynn Sheppard, develops the next generation of entrepreneurs and brings through a steady stream of start-up companies based on the ingenuity of students, early career researchers and graduates.
The teams already collaborate on a number of activities, including the Duke of York's prestigious Pitch@Palace, the YES competition, a multi-award winning Social Enterprise creation programme and the university's showcase event, the Venture Further Competition.
From August 1, the newly-strengthened Masood Enterprise Centre team will bring together some of the UK's leading enterprise and innovation experts to increase enterprise and entrepreneurship support for students, researchers and staff across the campus.
The team joining from UMI3 brings particular expertise in providing action-oriented learning and development in start-up business creation.
With these unique tools they support academics, staff and research students to reach their entrepreneurial potential.
In the past two years it has engaged more than 1,400 people in events and helped launch in excess of 30 start-up businesses and social enterprises including In Place of War, Bundlee, AssetCool, UrbanChain, 3rd Floor Systems and Holiferm.
Luke Georghiou, deputy president and deputy vice chancellor, said: "This new collaborative approach is testament to the university's commitment to enterprise and innovation. It supports our vision of creating a critical mass of expertise in this area and will provide the foundation to take enterprise support for students and staff to a new level through an enhanced programme of activities.
"We expect to see more and more of our students and staff founding successful companies and growing the economy."
The Masood Enterprise team will be strengthened further with the appointment of Jacob Salder, previously at Birmingham City University's Centre for Enterprise, Innovation and Growth, and Fatemeh Salehi, who will move from Management Sciences and Marketing Division within Alliance Manchester Business School, where the Masood Enterprise Centre is based.
Fiona Devine, head of Alliance Manchester Business School said: "The investment comes at an exciting time for innovation and enterprise at Manchester as we welcome students and staff to our new facilities in the recently refurbished Business School.
"Bringing all of this expertise together will certainly enhance the support for our entrepreneurial students and staff at this important time."