Stockport Masterchef finalist launches exotic chocolate collection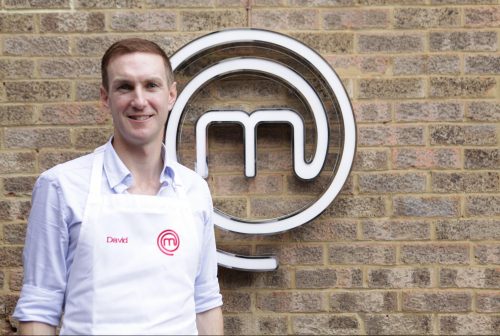 A pilot from Bramhall who the made the final of primetime TV show Masterchef has launched a range of handmade luxury chocolates – including a vegan selection and a bright pink ruby chocolate bar.
David Crichton, 42, wowed judges and viewers during the 2018 series of Masterchef with his culinary creations, and now he is set to impress chocolate fans with his new gourmet treats.
The Careless Collection is a contemporary new range of handmade luxury chocolate bars in distinct flavours and vibrant colours. Each recipe has been created in David's development kitchen in Cheadle Hulme, offering unique flavour combinations for sophisticated palates.
His inspiration for the range came from the TV show when the contestants were tasked with creating a dish for an idol and he chose George Michael.
Based on the song 'Careless Whisper' and the chocolate bar Wispa, he created two variations – one with a rich chocolate mousse and balsamic vinegar, and the other with salted butter caramel.
He has since developed these two bars and added to the range, bringing the products to life with The Careless Collection, now available to buy through his website and independent retailers.
David said: "I wanted to create something that wasn't on the market already and after much testing and tasting I came up with the final recipe combinations.
"The flavours are quite unusual and not what you would expect, but I wanted to push the boundaries of sweet, savoury, herbal, floral tastes, textures and aromas and combine them in a way that hasn't been done before.
"I only use top quality, Fairtrade ingredients such as Ecuadorian Nacional cocoa, Tonka beans and speculoos truffle, so the products are of a gourmet standard and make an indulgent after dinner treat or gift idea.
"For vegans, I've created two dairy-free flavours, and for chocolate fans who are looking for something a bit more different, I've experimented with new ingredients such as the naturally occurring ruby cocoa."
He added: "Being on Masterchef was a brilliant experience and certainly inspired me to cook more, be confident in my recipe ideas and skills and make a go of launching a product.
"I'm a huge fan of George Michael and Careless Whisper is a classic tune, so I wanted to do them both justice – and I hope the range does just that."
The 71% Ecuadorian dark chocolate bar is filled with a salted butter caramel, olive oil and balsamic vinegar ganache, while the Venezuelan milk chocolate variant contains an exotic blend of toasted coconut and lime.
The white chocolate bar has a blueberry, Tonka bean and basil filling, and the striking pink bar is a unique combination of fruity ruby chocolate filled with muscovado caramel and a dark chocolate ganache with notes of rose and lychee.
The dairy-free Careless Vegan Collection box features rich dark chocolate bars made from the highly sought after Nacional cocoa in two unusual flavours – smoked chilli and gianduja, and speculoos truffle.
David still works as a commercial pilot for Thomas Cook airlines, which he has done for the past 19 years.
He usually flies long haul so once he's back home, he gets straight into the development kitchen and makes the next batch of chocolate for the range.