Bury FC insists it can satisfy EFL demand for proof of financial stability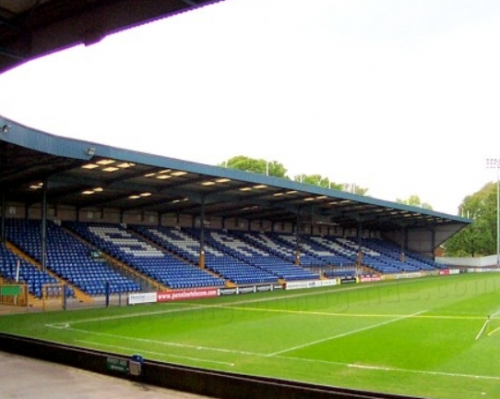 Bury FC said it is confident it will be able to retain its Football League status, and called on fans to be patient as it sought to satisfy the English Football League (EFL) it has the financial resources to see out the current season.
On Thursday, August 8, the EFL issued an ultimatum to the League One club that unless owner Steven Dale could provide evidence of financial security by Friday, August 23, the league would withdraw the club's membership of the EFL.
Mr Dale has argued in the past that Bury FC has provided sufficient detail, backed by creditors as part of the club's CVA (company voluntary arrangement) which meant it avoided going into administration, and from the Professional Footballers' Association.
Bury has yet to start its 2019-20 campaign after having had two league games, and a Carabao Cup game suspended by the league.
In a statement released last night, (August 9) Bury said: "As a club, we understand the frustration that our fans must be feeling due to recent events.
"We are asking that you stand by us and be resilient in the face of adversity, as we strive for a solution with the EFL to help get Bury Football Club back on the right track.
"Your support is vital to us, and we are eternally grateful to all of those who are sticking by us as we look to get our season in Sky Bet League One under way as soon as possible."
It added: "In the last six months, we have come a long way together. If we all stand united, then we can get through this difficult spell for our historic club.
"Once we have supplied the EFL with the recently requested additional information, we are confident that our embargo will be lifted.
"In anticipation of this, we would expect that the EFL will not remove us from the Football League."
The statement said: "A lot of people are working very hard to get this over the line.
"As a club, we would like to thank the players who are currently training at Carrington with a view to signing for our brilliant football club. Thank you for standing by us, even though the situation we find ourselves in is very difficult."
The statement concludes with 'Vincit Omnia Industria' – from the club crest which means "Conquer All Industry".
EFL executive chair, Debbie Jevans, has claimed that the club's owner has, so far, failed to provide the level of proof of financial stability that the League requires.
Announcing the ultimatum last Thursday, she said: "Despite continued efforts, regular communication and dialogue with Mr Dale and his team, the required evidence has not been forthcoming.
"Albeit regretfully, the board has been left with no choice but to take the action it has."