People on the Move: Gorvins; WHN; Falconer Chester Hall; BCL Legal; Castletons Accountants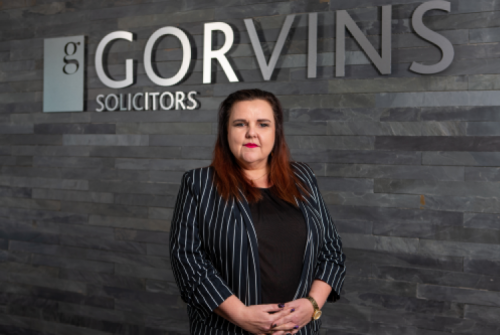 Kerry Sharples, deputy head of residential property, has been made a partner of Gorvins solicitors – the first non-solicitor in the firm's 160-year history to hold such a position in any of the company's legal departments.
The appointment follows Kerry's recent qualification as a Licensed Conveyancer after spending a record four short months studying for the relevant examinations – a level 4 and level 6 diploma in conveyancing law and practice. Both diplomas are, typically, completed in 18 months.
This must be combined with 1,200 hours of practical experience.
The partners at Gorvins also wished to give recognition for Kerry's work within the firm in relation to the level of business development, training provision and her extraordinary knowledge of residential property law.
Gorvins says her appointment is also testament to the determination of someone who left school at 16 and who was unable to go to university, and to the firm's continued ethos of developing its people to their full potential.
After joining Gorvins in 2013, Kerry quickly advanced from assistant to senior case manager and trainer in the Stockport firm's residential property conveyancing department and assisting Lorraine Lockie, partner and head of department, in managing the team of 65.
Kerry, mother to 23-year-old Qais, believes her appointment as partner sends out an encouraging message about how anyone can achieve their goals if they have enough determination and also work for the right firm prepared to adapt to ensure they can provide excellence in given fields.
She said: "The traditional route to partnership is via a degree, completion of the legal practice certificate and training contract and then specialisation. That is still important, but this appointment also shows how there's scope for developing excellence in a given area of law without taking this path."
She added: "I am absolutely passionate about what I do. It's the only area of law which has ever held any interest to me. It isn't just about ensuring absolute knowledge in a complex field.
"More significantly I really feel the enormous difference you can make to people after a successful transaction.
"Many people buy or sell their homes at significant times in their lives – it may be for happy reasons or because of divorce, bereavement or financial difficulties.
"The area of residential property isn't about deals which drag on for months. It's about quick, effective solutions. I'm not looking for problems, I'm always looking for solutions."
Lorraine Lockie said: "I recognised from first talking to Kerry that she loved what she did and was determined. Kerry loves passing on her knowledge to others and has great commercial acumen. She will make a great partner and asset to the firm."
::
Specialist solicitor Katie Grady has been appointed to the commercial property team at WHN Solicitors.
Based at WHN's Blackburn office, Katie's remit includes property acquisitions, sales and re-mortgages, as well as lease arrangements for commercial buildings. Katie will work closely with commercial property directors Nicola Phelps and Oliver Bagnall.
Katie, 27, joined WHN from Blackhurst Swainson Goodier in Lancaster, where she worked for five years as a commercial property specialist, dealing with acquisitions, sales, re-mortgages and leases. Katie also specialises in partnership agreements, farm business tenancies and small business sales, as well as charity governance and property matters.
She graduated from Lancaster University with a law degree before completing her Postgraduate Diploma in Legal Practice at BPP Law School, Manchester, while working full time as a legal secretary. Katie qualified as a solicitor in February 2017.
Katie said: "I'm delighted to be part of WHN's friendly, professional and forward-looking commercial property team and am keen to build client relationships, while helping to develop the business."
Nicola added: "We are thrilled to have Katie on board. She will play a key role in expanding our commercial property practice. Her skills and experience will be of particular value as we look to build on already significant growth."
Katie is originally from Wrightington, Wigan, and now lives in Cottam, Preston.
::
Mike Gore, a director of AJ100 architecture practice Falconer Chester Hall, is to assume the leadership role of its growing Manchester studio.
The team has been led for three years by David George who is leaving in September to pursue other commercial opportunities.
"David has presided over a period of strong growth for our Manchester team and leaves us in good health," said managing director Adam Hall.
"We have grown to become one of the three largest independent practices in the North West and we are working on a range of major residential developments in Manchester and Salford for clients such as ForViva, X1 and Northern Group.
"I would like to thank David for his great leadership and putting strong foundations in place."
Mike Gore joined the 80-strong firm 15 years ago from college, completing his technical and professional qualifications while working in practice and will now assume full responsibility for growing the Manchester studio further.
He said: "We have got an experienced and committed team in Manchester and a wide range of work that makes best use of our talents. I am looking forward to getting stuck in and building on the numerous exciting opportunities ahead.
"One of my first priorities is actually to identify a larger home for our studio, which continues to grow."
Mike Gore will be assisted by newly-appointed associate director Gareth Jones and a core team of senior architects and technologists.
Gareth joined FCH's Manchester studio in 2017 having worked on some of the city's most prominent schemes since graduation in 2005.
Among the firm's flagship projects in Greater Manchester is the 34-storey Residence in Greengate for Elliot Group, the new head office for fashion retailer Boohoo in Dale Street, and three mid-rise residential blocks for X1 Developments in Pomona Docks.
::
BCL Legal, which claims to be the UK's largest legal recruitment consultancy outside of London, has appointed a finance director.
Based in the Manchester office, Sarah Lane has more than 13 years' finance experience.
Previously, Lane set up and grew the finance department for one of the UK's largest claims management companies and has also provided accounting services to the largest 'Build to Rent' operators in the UK.
Both AAT and ACA qualified, Lane completed an MBA in 2018, with a focus on women in finance.
She said: "During such an exciting phase of growth, I'm looking forward to using my experience to improve accounting processes and controls to deliver a more streamlined and value-added finance function."
In 2019 alone, the legal recruitment business has welcomed eight new recruitment consultants and this pace of growth is set to continue.
BCL Legal has three offices across the country – Manchester, Birmingham and London – with its HQ in Manchester and a nationwide service offering.
::
Wilmslow-based Castletons Accountants is continuing to invest in the accountants of the future, with four of their 14 staff members currently pursuing qualification with the Association of Chartered Certified Accountants (ACCA).
Siobhan Ford, Danielle Wakefield and Euan Jackson joined the team following university studies, with Eva Davies joining after completing her GCSEs.
Now all four are at various stages in the challenging process of becoming ACCA Associates.
Jackie Ford, director at Castletons, said: "We are seeing a real growth in our client base due to new and developing technologies and areas of accountancy practice, such as Cloud accounting. As a firm, it is vital that we spot these emerging trends in the industry and we are able to proactively guide and support our clients through these developments.
"We, therefore, encourage all our staff to develop and enrich their knowledge on an ongoing basis. In addition, part of our recruitment plan is to engage talented individuals who are eager to learn, and can support our existing team and the overall growth of the firm."