Private equity firm takes majority stake in specialist insurer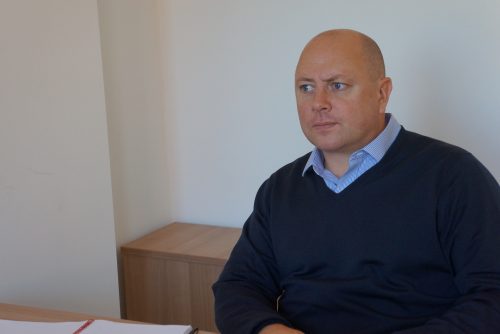 A Cheshire-based private equity firm has taken a majority stake in Leeds company Avid Insurance Services in a deal which sees one of Avid's founders exit the business.
Avid managing director, Stephen Gibson, who will continue to run the business with commercial director John Inwood, said the investment from Wilmslow-based Beech Tree Private Equity will give Avid the firepower to "accelerate our growth and build on the investment we've made during the past year in both people and systems."
Gary Edmondson, a director and co-founder of Avid, will leave the business as part of the deal.
Stephen said: "We have grown significantly in the last 12 months, and this investment will fuel further organic profitable growth and also enable us to acquire new underwriting teams."
Stephen explained that Avid, which he founded in 2006, specialises in travel, social housing and council leasehold markets.
It is based in Leeds and London and is both a Lloyds broker and a Lloyds coverholder, writing more than £40m of gross written premium.
"Our aim this year is to grow significantly through a combination of building out our existing lines, especially in leasehold, and attracting underwriting teams who have been held back by the recent reductions in capacity and who have unique skillsets and access to distribution and want to be part of the growth story.
"We have the systems and tools in-house, and A rated paper from our Insurer partners which, together, will prove highly attractive for talented underwriters who control niche and specialist books of business, and want to grow.
"Ideally, we would like to have hired at least two new teams by this time next year."
He said: "BTPE are as ambitious as we are, and have deep experience of the sector from previous investments. It was a big move for us to partner with BTPE after 13 years as an independent but we are convinced we have made the right decision, and look forward to working with them to take Avid on the next stage of its growth journey."
Andy Marsh, managing partner of BTPE, said: "Avid is a stand-out business with a profitable portfolio and a number of long-term relationships with capacity providers and distributers."
He added: "The management team has done a fantastic job in building the business to date and we are looking forward to supporting their plans for the future."
The deal has received regulatory approval and the consideration is undisclosed.
Advisers to Beech Tree and Newco were: Financial due diligence – Dow Schofield Watts (Catriona Lang, Ed Brentnall, Rob Parker);
legal – DLA Piper (James Kerrigan, Christopher Wilson, Alexandra Holden); tax – PwC (Nick Hatton, Catherine Kay, Callum Lee); corporate finance – KPMG (Mark Flenner, David Stokoe, Andrew Francis).
Advisers to the company were: Corporate finance – RSM (Natalie Ord, Russell Jones); legal – Trowers and Hamlins (Alison Chivers, Moad Giebaly, Adrian Jones); tax – RSM (Helen Relf).