EFL hints at prospect of 'short delay' on Bury FC expulsion deadline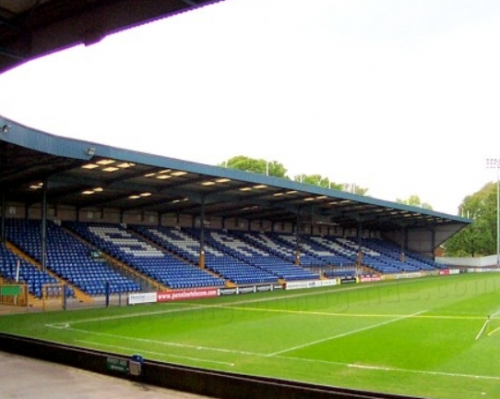 Bury FC could be given further time to prove the club's financial viability, beyond Friday's midnight deadline.
The 134-year-old League One club has until midnight on August 23, to prove it has the funds to see out the current season, or face expulsion from the English Football League (EFL).
However, EFL executive chair, Debbie Jevans, said this afternoon (August 22) that the league could consider allowing a further 24-48 hours for the club to resolve matters.
Bury owner Steven Dale told Sky Sports News this evening that four parties are interested in saving the club from liquidation. The sports channel said it believes one party is in advanced discussions over completing a takeover.
During an interview with the media this afternoon, Debbie Jevans said: "There's got to be tangible reasons for a delay and a conversation (between Dale and a potential buyer) would have to be a very deep one for that to happen.
"When people say there needs to be a delay, you want to say 'yes', because we want this club to survive.
"But we have to step back and look at the fact there are other clubs in this league. We have already postponed five fixtures and you have to fit those fixtures in – in all likelihood, other matches will be postponed this season for inclement weather.
"If we were to delay, it would be a very short delay – 24, maybe 48 hours. We can't keep postponing matches.
"A long delay isn't possible or practical, however much one wants this club to survive, however much there is empathy for the fans."
She added: "We are in constant communication with Steve Dale and we have been approached by some people who are interested in purchasing the club.
"They've asked for information and we've spoken to Mr Dale and asked if we could share financial information with them – he's given approval for that.
"So there are conversations ongoing but we'll see where that ends up. Ultimately, he's got to want to sell the club, it's in his gift."
The town's MP, James Frith, said if 48 hours was granted it should start from the next working day, so next Tuesday after the Bank Holiday weekend, which would in effect be a "working week extension" to ensure "all professionals involved, solicitors, legal, lawyers and of course the banks" had enough time to process a deal.
According to reports the League One club owes £277,640 to HMRC and is £4m in debt.