Bury FC owner considering sale of club after staff implore him to accept offer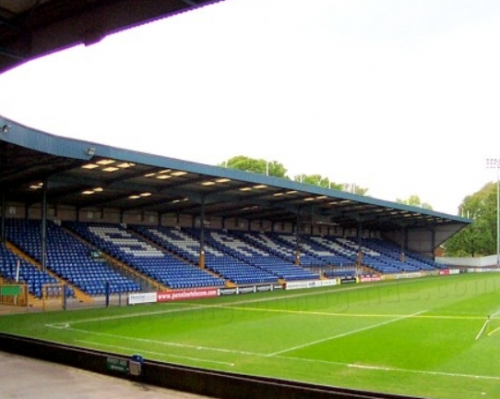 Bury FC owner Steven Dale is considering selling the club after staff implored him to accept an offer for the League One side.
A statement posted on the Shakers' website last night on behalf of the staff said an offer had been received, which they considered to be "very good".
They called on Mr Dale, who acquired the club for £1 last December, to accept in a bid to settle its money troubles which could see Bury kicked out of the league next Friday if it cannot satisfy the English Football League it has the financial means to see out the current season.
Last night the EFL also gave Bury until 9am today (August 13) to provide reassurances over its financial position, or its forthcoming home game with Gillingham this Saturday will be suspended.
The staff statement last night said: "We can confirm that today we have received an offer for the sale of Bury Football Club, one that we all at the club believe is a very good offer.
"This offer has been conveyed to Steve Dale and we are still waiting to hear from him.
"This offer is the only lifeline for the future of the club and we implore Steve Dale to accept it, as it has the full backing of all of the senior staff at Bury FC."
Responding, Mr Dale told Sunsport: "I've decided it's my intention to sell Bury FC due to the continued battle with the EFL and recent events which have affected my health.
"I'm a sensible man. I want the club to survive.
"I've been told there is a buyer but no-one has approached me yet.
"But I am happy to sell. We've arranged a CVA (Company Voluntary Agreement) where non-football creditors get 25p in the pound. If they continue with that, they're up and running.
"I was footing the bill for that. Now the new buyer must do that.
"I just want someone to acknowledge the eight months heartache and work that has gone into this, I will walk away.
"I want the club to survive and I think I have done a good job from where we were to now.
"It may not have met with everyone's approval but the survival of Bury FC is of the utmost importance."
In July creditors of the club agreed to the CVA to rescue it from going into administration or liquidation.
At the end of July it fought off a High Court winding up petition by HMRC at the fourth attempt when Judge Mark Mullen agreed to dismiss the petition by the tax authorities.
According to reports the League One club owes £277,640 to HMRC and is £4m in debt.