Bury granted EFL extension to conclude successful takeover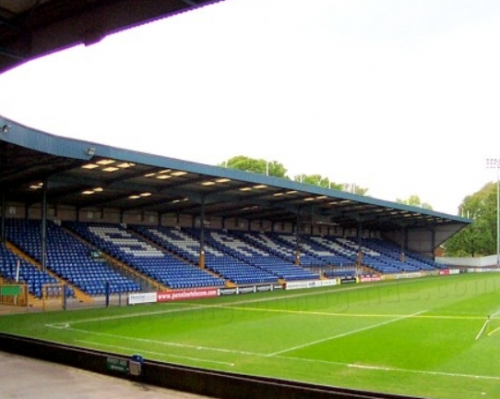 Bury FC has until 5pm on Tuesday, August 27, to save its League status.
The English Football League (EFL) granted an extension to the expulsion deadline facing the League One club after a Saturday morning board meeting heard of proposals to buy the club from analytics company C&N Sporting Risk.
EFL bosses said they are now working with both parties to conclude a successful sale, and ensure Bury's EFL status.
But they warn that if a takeover deal has not been concluded by 5pm on Tuesday, the club will be expelled.
They also said, having suspended Bury's five opening League One fixtures, there will be no further suspensions in order to maintain the integrity of the League and its paritipating teams.
The EFL had initially set a midnight deadline for August 23, for Bury to prove it had the financial clout to see it through the 2019-20 season, or effect a sale to new owners who can prove they can support the club financially.
On Saturday (August 24) lunchtime the EFL said shortly before the deadline they received notification that an offer for the club had been accepted and a request was submitted to extend, for a further period, in order to successfully conclude a sale.
The EFL board said it has now fully considered the information that was made available by C&N Sporting Risk, and while no formal sale has been completed, despite reports to the contrary, enough credible information was presented to allow the board to agree to work exclusively with the club and C&N Sporting Risk over this Bank Holiday weekend in an attempt to finalise the change of control and achieve a positive outcome for Bury FC.
The EFL board, however, said that it remains firmly of the view that the League cannot be in a position where any more of the club's 2019/20 fixtures will be suspended due to the integrity of the competition, the impact on other clubs in the League and, so has insisted that matters must be concluded by 5pm on Tuesday, 27 August 2019.
It said that if in the event a successful outcome is not achieved by this point, then Bury FC's share in the EFL will be withdrawn and its membership in the League will come to an end.
EFL executive chair Debbie Jevans said: "The board has considered the evidence presented and has determined, in a final effort to allow the club the opportunity to survive, to grant an extension and work exclusively with the club and C&N Sporting Risk to see if a takeover is possible.
"No one wants to see a club lose its place in the League and we will now work with the potential purchasers over the weekend and ahead of the Tuesday deadline in an attempt to find the solutions required for a sale to take place."
On Friday night C&N Sporting Risk owners Rory Campbell and Henry Newman confirmed they had been in talks with Bury FC, the EFL and others to buy the club.
They added: "It is a very complicated scenario and there remain a number of outstanding legal and other issues that have to be addressed.
"Our background is in football and data analytics and it should, therefore, not be surprising that we are taking a very detailed forensic look at the realities of Bury FC's finances."
Bury, meanwhile, is clearly counting on a deal being struck after calling on fans to help prepare for the club's first league game of the season, at home to Doncaster Rover this coming Saturday.
It has posted a plea for volunteers to help clean the stadium in time for the weekend fixture.
A statement said: "With Tuesday's deadline firmly set, preparations for our first game of the season will commence at 9am on Tuesday morning.
"Recent events, over the Summer months, have left the club with just a skeleton staff and we must, therefore, call on voluntary help in order to get the stadium ready.
"The club is appealing for volunteers to report to Gigg Lane from 9am on Tuesday morning to commence work on cleaning the stadium. All 11,640 seats need a clean and all four stands need sweeping out."
It appealed for fans to turn up, armed with buckets and any cleaning materials, if possible.
"Tuesday's task is to clean all the seats so the more people that help, the quicker this will get done before we can move on to other areas of the stadium.
"The club is moving into matchday preparation mode, despite the Tuesday deadline, and your help is very much needed and appreciated."
Bury's first five EFL fixtures have all been suspended due to the uncertainty over its financial position, and its Round One Carabao Cup tie was awarded to Sheffield Wednesday.