Twin brothers complete MBO of Cheshire family business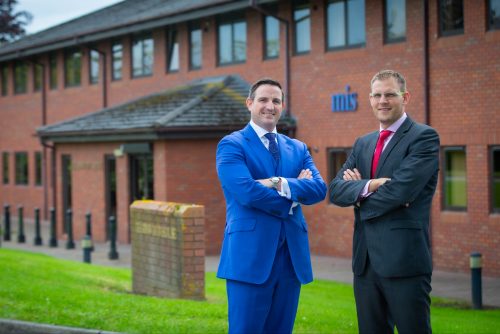 X

Register for free to receive latest news stories direct to your inbox
Register
Twin brothers, Andy and Chris McLaughlin, 37-years-old, have completed an MBO of their family business, the MIS Group by means of a four-year deferred consideration for a near eight-figure sum.
The business has been bought from its founder, their father, Stewart McLaughlin, and includes housing management software vendor MIS-AMS and MIS Emergency Systems, one of the UK's primary suppliers of ambulance command and control systems.
The group, which grew turnover from £8.7m in financial year 2017 to £9.2m in 2018, has 92 employees based in its offices on the Gadbrook Retail Park in Northwich, Cheshire, and is evenly split in revenue across the existing companies – 52% MIS AMS and 48% Emergency Systems.
"It's very much business as usual – I joined the group 18 months ago as FD and Chris has been managing director of MIS-AMS for the past five years where he has grown revenues 47% in that time, putting processes in place for growth and expanding the workforce by 60%," said Andy McLaughlin, group financial director, MIS Group.
He added: "There will be no change to the group structure – we are in excellent shape with plans for further growth to over 100 employees before the year is out and future expansion plans entailing investment into the local area and more jobs in the coming year."
As part of the group offering the brothers have launched a third company, Incline-IT – an IT managed service business that will complement MIS-AMS's ActiveH housing management software (HMS) which is purchased primarily by UK housing authorities to manage their tenants and estates.
Incline-IT will enhance business resilience and, where possible, reduce costs by utilising cloud technologies.
The company draws on Andy's experience in previous roles and Chris's expert knowledge of UK housing associations.
"Many of MIS-AMS's housing association customers tell us that they're increasingly looking for ways to outsource the hosting of their HMS to become more efficient and reduce costs," said Chris McLaughlin, managing director, MIS-AMS.
"MIS-AMS manages many of the UK's housing associations' core software product – ActiveH, so it's a natural step for Incline-IT to manage their IT estates more widely.
"It will provide a way to remove the cost and headache of hosting systems for many of our existing customers and it makes sense to bring it to life now."
The existing businesses have grown since their inception by Stewart in 1981 to the point where the group says they are both market leaders in ambulance command and control systems (MIS Emergency Systems) and the housing systems market (MIS-AMS), two industries of fortitude aimed squarely at supporting people.
Like many family run businesses, the MIS Group has grown based on quality, loyalty and customer services which have been at the forefront of everything that has been achieved to date, said the group.
Stewart McLaughlin retired from the daily workings of the business in April 2019, but remains in his role as chairman attending quarterly board meetings.