Bank opens new branch, building on 30 years' service in region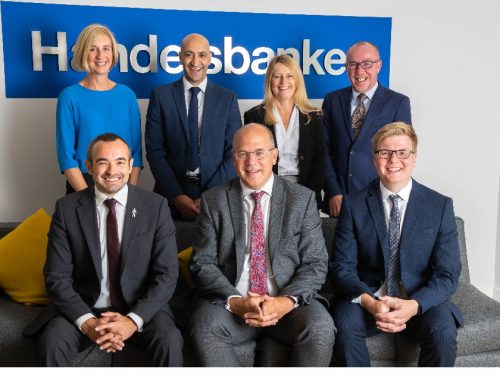 Local relationship bank Handelsbanken has opened a branch in Trafford, serving personal and business banking customers in Sale, Chorlton and the Trafford Park area.
Handelsbanken has approximately 750 branches in 19 countries.
Since opening its first office in Manchester in 1989, the bank has grown rapidly through recommendation, with nine branches now supporting communities across Greater Manchester.
The new Trafford branch is based on the second floor, 212 Washway Road, Sale.
The bank's decentralised approach gives the branch team full power to make decisions locally, meaning customers benefit from genuinely bespoke banking and swift, clear decisions.
The bank says due to its strong focus on long-term relationships and high levels of personal service, Handelsbanken has been rated top for customer satisfaction for the 10th year running in an independent survey of British banks' personal and business customers.
The new branch's experienced team will support a diverse range of customers across the Trafford Borough.
Branch manager Phil Basten puts the success over the past 30 years down to a unique combination of customer satisfaction, local decision making, and the bank's financial strength and stability, adding: "We've been greatly encouraged by the response of local businesses, individuals, and the professional community.
"There is a clear demand for our traditional values of excellent personal service and sound banking advice, with long-term customer satisfaction at the very heart of our business model."
Handelsbanken has been named the joint top-scoring commercial bank in Global Finance's ranking of the World's Safest Banks 2018. It says this reflects the bank's long-term focus and prudent, consistent approach to banking throughout all economic conditions.