Partners announced at Manchester restructuring group's Canary Wharf office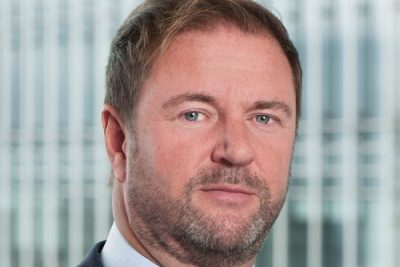 BTG Advisory, the boutique advisory arm of Manchester-based insolvency expert Begbies Traynor Group, has appointment four new partners to its London Canary Wharf office, as the advisory firm delivers on its growth ambitions and expands its corporate finance offering to meet growing client demand for its services.
The new BTG Advisory partners include two high profile external appointments, with Anthony Brennan joining from CameronBarney and Paul Davies from Menzies, as well as the senior internal promotions of both Andrew Dalton and Sorca Hunt, effective immediately.
These appointments will support BTG Advisory's growth strategy and its commitment to further expanding its service delivery while broadening its client offering into new specialist areas.
Over recent years the business has significantly invested in service diversification, bolstering its debt advisory, due diligence, transaction support, valuations and litigation offerings.
Mark Fry, national head of advisory and restructuring at BTG Advisory, said: "I am delighted to welcome Anthony and Paul to our growing team, while congratulating both Andrew and Sorca on their very well-deserved promotions today.
"Our business continues to go from strength to strength, gathering momentum as our service diversification strategy continues to bear fruit, underpinned by consistently outstanding commercial, strategic and partner-led advice.
"In today's fast-moving economy UK businesses are facing more challenges than ever before.
"From growing technological and political issues, including Brexit, to tougher regulations and ever-more stringent transparency and corporate governance standards to adhere to, management teams need to be at the forefront of understanding and addressing these challenges head on.
"Because of this, we are seeing growing demand from corporates, investors and lenders alike, seeking expert advice to support them through one of the biggest economic changes we've seen in recent years.
"Each of these four highly-skilled professionals has significant and specialist experience that will be invaluable to both new and existing clients alike, and as such we look forward to the future with great confidence."
Anthony Brennan brings more than 24 years' experience in corporate finance and debt advisory to the new role, having previously been a partner at CameronBarney (2018-19), partner at Praesidian Capital Europe (2012-17) and head of debt advisory at Peel Hunt (2008-12).
Prior to these positions Anthony was a managing director and head of EMEA leveraged loan capital markets at Bank of America (2005-07), head of the capital structuring group within Commerzbank AG (2000-05) and co-head Europe of acquisition finance at ABN AMRO Bank in London (1995-2000).
At BTG Advisory, Anthony's key focus will be on debt advisory and private capital advice for clients, particularly in the area of raising finance for corporates.
After starting his career in restructuring at Begbies Traynor Group in 1999, Paul Davies today re-joins the group, bringing his extensive restructuring expertise to the BTG Advisory brand.
A current board member of the Turnaround Management Association UK and winner of Turnaround Professional of the Year at the 2017 TRI Awards, over the past 17 years Paul has held senior positions at Menzies (2015-19), ReSolve Partners (2013-15) and Mazars (2009-12), Kaupthing Singer & Friedlander and Grant Thornton UK.
A specialist in risk banking, distressed investing and turnaround situations, at BTG Advisory his role will include diagnostic business reviews, accelerated M&A, interim management, debt advisory (particularly via the alternative finance market) and stakeholder negotiations, while leading the expansion of the firm's restructuring offering.
Andrew Dalton's promotion to partner follows a 15-year career at Begbies Traynor Group, the last 10 of which as part of its growing London Advisory team (renamed BTG Advisory in December 2017).
Andrew's experience includes a wide range of corporate finance and turnaround services for investors, lenders and key stakeholders, including financial due diligence, mergers and acquisitions (including AMAs), deal structuring and exit optimisation, corporate simplifications and independent business reviews (IBRs).
He has also acted for a number of landlords in some of the recent high-profile retail CVAs and, in 2018, Andrew managed the successful restructuring of Ark Home Healthcare that involved an accelerated sale of this UK domiciliary care provider to three separate purchasers via solvent sales.
Sorca Hunt becomes a partner today following eight years at the firm, having previously worked in the banking sector at AIB as a corporate manager (2004-11) and at Bank of Ireland as a management accountant (1997-2004), gaining significant experience in management accounting, credit, corporate banking and restructuring.
Throughout her career Sorca has been heavily involved in turn arounds, due diligence and litigation support. She has particular specialisms in property, contracting, healthcare, hotels and leisure.
In 2018, Sorca undertook a substantial finance transformation project working for a private equity group in the payment services sector. She also has strong restructuring experience, recently working alongside Mark Fry on Amicus Finance Plc and the implementation of a complex trading run off of its loan portfolio worth £0.6bn.