Food ingredients group expands through acquisition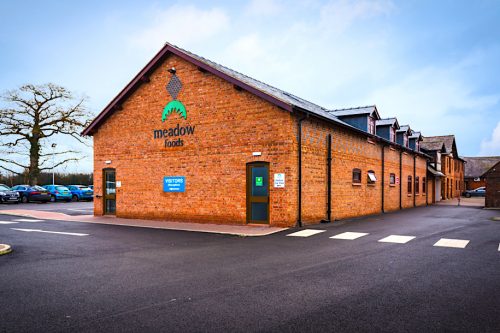 Chester-based Meadow Foods, a supplier of dairy based ingredients to the food industry, has acquired Nimbus Foods Limited for an undisclosed sum.
The acquisition is a further step towards Meadow Foods fulfilling its strategic objective of growing the business through organic expansion and acquisition.
Nimbus Foods is one of Europe's leading innovators and manufacturers of high-quality inclusions, decorations and toppings for the food industry.
The company operates from a BRC AA Grade factory in Dolgellau, Wales, and supplies some of the world's best-known brands across categories such as bakery, confectionery, ice-cream, desserts and cereals.
Mark Chantler, Meadow Foods chief executive, said: "Nimbus fits perfectly with our growth strategy of pushing further into the value-added ingredients space.
"This acquisition will further diversify our portfolio and strengthen our position as a leading supplier of confectionery ingredients.
"There is a large customer overlap and we continue to grow with the demands of our customers who are looking for strategic partners that can offer unique ingredients solutions."
He added: "Nimbus, which was acquired from international ambient food group Valeo Foods, is a respected and proven food manufacturing business and the acquisition allows us to expand our portfolio into new product areas while also utilising the many synergies between the businesses, including the high customer crossover, product knowledge and manufacturing expertise.
"The acquisition also allows Meadow Foods to increase the diversity of ingredients it offers, while leveraging the company's existing manufacturing, sales and NPD (new product development) capabilities.
The announcement follows a strategic investment into Meadow Foods from Exponent, one of the UK's leading private equity firms.
This investment, made in Summer 2018, was intended to support Meadow Foods' strategy to grow the business through organic expansion and acquisitions.
Meadow Foods employs more than 400 people across four BRC AA accredited sites in Chester, Peterborough, Holme-on-Spalding Moor and Dolgellau, where it manufactures value-added dairy ingredients for some of the world's best known food manufacturers and food service operators.