Liverpool SME fund unveils new chief executive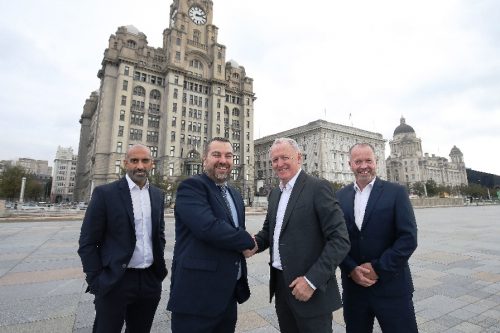 Liverpool-based SME fund, MSIF, has appointed a new chief executive.
Former boss, Lisa Greenhalgh, left the fund on May 17, as part of a mutual agreement.
TheBusinessDesk.com exclusively revealed on May 8, that Ms Greenhalgh was no longer working from the firm's city centre offices.
But MSIF denied she had been suspended or was the subject of any ongoing investigation.
Following her departure, MSIF said it would review its strategic direction and the structure of its senior management team.
Today, the fund, which this week celebrates 25 years in business, announced plans to merge the team of investment company SPARK Impact Limited with that of its regulated fund management subsidiary Alliance Fund Managers (AFM).
The agreement will see SPARK Impact director Mark Borzomato appointed as chief executive of AFM and an experienced equity investment team of Marc d'Abbadie, Jerry Mobbs and Lynsey Barnes join the existing AFM business.
Mr Borzomato, who has more than 24 years' corporate advisory and investment experience and who has worked for MSIF twice before, said: "I am delighted to be back and incredibly excited to be leading this fantastic organisation into a new era.
"The dedicated and hard-working team at MSIF should be proud of its track record of having supported over 2,250 business and providing over £190m of funding in the last 25 years, it's a great achievement."
He added: "I am looking forward to working with colleagues old and new to carry on this vital work at a time of unprecedented uncertainty, but also tremendous opportunity for small businesses."
MSIF will celebrate its 25th birthday at a gala dinner for more than 400 guests at Liverpool's Titanic Hotel tonight (October 17), where Mr Borzomato will be formally introduced by MSIF chairman, John O'Brien.
Mr Borzomato said: "I believe the combined MSIF and SPARK team has an integral role to play as a driving force in supporting SMEs, the professional community and the wider economy of both the Liverpool City Region and beyond.
"I can't wait to get cracking."
John Walker, who spent more than 20 years in senior roles at Equistone – one of Europe's leading private equity firms – will become chairman of AFM reporting to the MSIF board.
Kanesh Khilosia, chief executive at Armstrong Craven, the private equity-backed North West-based people intelligence consultancy, has also joined AFM's board as a non-executive director.
MSIF chairman John O'Brien said: "We are proud of what we have achieved as a team over the last 25 years and are looking to the future with confidence, with a strengthened board and in Mark a focused and passionate leader determined to bring impetus and ideas to grow the business over the next 25 years."