People on the Move: Ultimate Finance; PHMG; DTE; Carr's; Cambridge & Counties Bank; Jurys Inn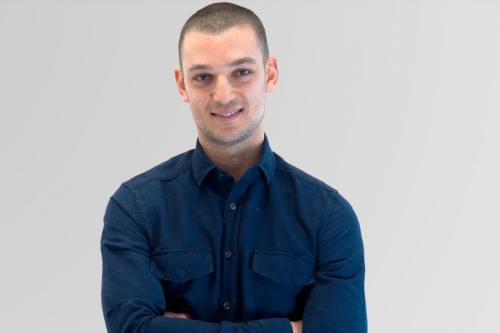 Specialist asset-based lender Ultimate Finance is building on the strength of its record first half results by investing significantly in its North West team.
Ultimate Finance is growing its position in the region as a market leading asset-based lender by making two strategic senior sales team hires.
Ultimate Finance has appointed Vinnie Dobie and Jemma Taylor as Regional Directors for the North West. Vinnie joins the team building on his expertise in invoice finance to offer more tailored funding solutions to his contact base and Jemma brings a broad range of funding expertise to the team from her experience in business funding and commercial banking. Both Vinnie and Jemma have in-depth knowledge of the local economy, with strong relationships in the region, and will help turn more business growth ambitions into reality through Ultimate Finance's flexible funding solutions.
Josh Levy, CEO of Ultimate Finance, said: "The North West has always been a core region for Ultimate Finance. We've been delivering funding for businesses here for approaching 20 years. The depth of our relationships within the region was reflected in our recent results.
"We're building on that success by investing in experienced local talent, expanding our reach and ultimately, providing more funding to support businesses. The increased strength of our sales team will help to solidify our position in the North West as the asset-based lender of choice."
::
Audio branding agency PHMG has welcomed James Davison to its board.
Davison joins the Manchester-based company as chief technology officer where he will be driving forward PHMG's use of technology to help improve operations.
He will also be responsible for evolving the company's product offering through the latest applications as well as exploring the full potential of voice cloud technology.
Davison brings more than 25 years' experience to the role, having worked as technology director at ITV where he developed the strategy behind the channel's technology division and played a pivotal role in launching ITV Player and ITV +1.
"From the outset, I have been impressed with the high level of professionalism and standards of services PHMG offers that have helped position the organisation as a market leader," said Davison.
"I am relishing this new challenge and look forward to helping the company improve how it works globally and supporting its ambitious growth plans."
Throughout his career, Davison has worked with leading brands such as BP, O2, Visa, Audi, McDonald's and NSPCC.
"We are delighted to welcome James to PHMG," said Grant Reed, owner and founder at PHMG.
"James has a market-leading pedigree in his industry and unrivalled experience in driving technological change across a business through top-level digital strategies.
"With James' impressive industry background, we're confident he'll spearhead technological initiatives across the business to propel significant growth."
::
To meet increasing demand for specialist tax compliance and advisory services, DTE Business Advisers has strengthened its tax consultancy team with the appointment of Victoria Frost as a tax consultant.
Having acquired her BA (Hons) in Financial Studies, Victoria qualified as a chartered accountant in 2012. She then continued to work in accounts and audit for several years before developing a passion for taxation.
Her background in accounting allows Victoria to develop a thorough understanding of the financial aspects of SMEs in Manchester and the North West, and how keeping overheads such as tax to an absolute minimum is crucial to the operation, as well as growth of their business.
Now with more than 10 years of experience in taxation, accounts and audit, at DTE Business Advisers, Victoria's main focus will be on ensuring clients comply with income and corporate tax legislation fully and on a timely basis.
George Lovell, director and head of DTE Tax Consultancy, said: "We are delighted to welcome Victoria to our tax team, and believe that her extensive industry experience, as well as her personable approach in supporting clients, is a match to our values and business culture at DTE."
Victoria said: "In a time of uncertainty and rapid change , clients need clear and reliable advice to stay compliant with legislation changes, while optimising their tax strategy and risk management. DTE has long been known in the industry for its a strong team of tax specialists to help clients with exactly that, so I am very excited to be a part of the team now."
::
Carr's, the Carlisle-based agriculture and engineering group, has appointed Peter Page as non-executive director and chairman designate with effect from November 1.
In line with the succession plan announced in December 2018, Peter will subsequently become non-executive chairman on current chairman, Chris Holmes, standing down at the group's AGM on January 7, 2020.
Peter was most recently chief executive of Devro, one of the world's leading manufacturers of collagen casings for the food industry, and previously worked for Aviagen.
He said: "I am thrilled to be joining the board of Carr's. The group has market-leading brands and robust market positions internationally across both its agriculture and engineering divisions, together with a strong focus on innovation and technology."
Chris Holmes said: "I am very pleased that Peter has accepted the role of chairman of Carr's. His experience, latterly as CEO of Devro, will be hugely beneficial to the group and I am confident that Peter is the ideal candidate to take over."
::
Specialist lender Cambridge & Counties Bank has expanded its Manchester-based North West asset finance team with the appointment of Neil Kitchen as business development manager for the region.
Neil, who will report to Simon Hilyer, senior business development manager, will focus predominately on building Cambridge & Counties Bank's asset finance book in the local market.
Prior to joining, Neil spent almost eight years at Santander as director of asset finance. Before this he was a partner in the asset finance division of Yorkshire Bank for 12 years.
During his 34 years of industry experience he has predominantly covered Merseyside, Manchester and North Wales. In addition, he has looked after Northern Ireland as well as West and South Yorkshire. His contacts include a large network of customers and brokers as well as businesses in the professional sectors.
Working extensively with brokers and SMEs across the UK, Cambridge & Counties Bank has seen strong demand for its competitive asset finance products from businesses looking for flexible funding solutions.
The bank's asset finance suite helps SMEs invest in business-critical assets such as vehicles, construction equipment, plant and machinery, agricultural plant, and CNC machinery.
The bank has seen strong growth in asset finance lending over the past two years, which has led to the bank launching into the classic car finance market.
Simon Hilyer said: "We are absolutely delighted to welcome someone of Neil's calibre to the North West team.
"He has extensive experience of the asset finance sector and unparalleled contacts in the region. His appointment reflects the confidence we have in our asset finance and lending capabilities and our aspirations for strong growth going forward."
::
Jurys Inn and Leonardo Hotels UK & Ireland has appointed experienced hotelier, Darren Walsh, as the new general manager of Jurys Inn Manchester.
With more thman 20 years in the hospitality industry, Darren has gained invaluable experience and has witnessed first-hand how the industry has evolved. He is also no stranger to the Jurys Inn brand after spending a year heading up Jurys Inn Southampton before his new appointment was announced.
Before joining the Jurys Inn family Darren held long-term management roles with two other well-known hotel brands.
In 2010 he was appointed as hotel manager at The Hilton Avisford Park, before working his way up to general manager level in 2014 and moving to The Hilton Dartford Bridge.
Following this, Darren held a position as general manager at Westmont Hospitality Group, before taking on a new challenge with Jurys Inn hotels.
Jurys Inn Manchester is located at the heart of the city, with the Manchester Central Convention Centre just around the corner and Oxford Road Station a short walk away.
Jason Carruthers, managing director of Jurys Inn and Leonardo Hotels UK and Ireland, said: "We are confident that Darren will be a fantastic addition and are delighted to announce him as general manager of Jurys Inn Manchester.
"With him, Darren brings years of managerial and customer service experience that is key to running a hotel and delivering a comfortable and happy stay to our customers, which is at the heart of everything that we do at Jurys Inn. We are confident that Darren will excel in his new role and will work with the team to drive our happiness manifesto in his new position."