People on the Move: IoD; Hurst; Slater Heelis; Deloitte; Integrated Dental Holdings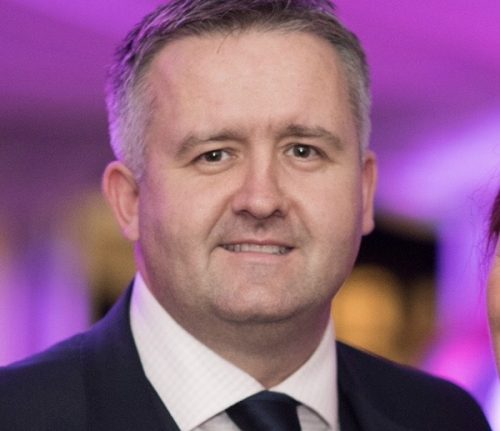 X

Register for free to receive latest news stories direct to your inbox
Register
Liverpool-based senior level psychometric recruitment specialist, David Wafer, has been appointed as the new Liverpool branch chair of the Institute of Directors.
As managing director of award-winning recruitment company, McIver Scott, David has almost 20 years experience in the recruitment sector and has won an array of business awards.
He has now been selected to head up the IoD's Liverpool branch following his two-year stint as vice chair of the IoD in Liverpool. He succeeds incumbent chair, and the Intellectual Property Offices deputy chief executive, David Holdsworth.
David Wafer said: "As an active member of the IoD and holding the role of vice chair, I firmly believe in the great value of the institution for members here in Liverpool and throughout our North West region. We provide connectivity, resources and events that is simply unrivalled for decision makers.
"It's an honour to take on the role of chair and I am keen to contribute to, and promote our city's successes. I'm proud to have been born and bred in Liverpool and work in the fastest growing city region in the UK.
"Last year I became a business and policy committee advisor for Liverpool and Sefton Chambers of Commerce – I am keen to support commerce across my home city and the Merseyside region, and am very passionate about the work we can collectively do here.
"In times of political uncertainty it is crucial we can help to provide a voice for the Liverpool City Region."
Claire Ebrey, IoD North West regional director, congratulated David on his outstanding application, saying: "David has a clear passion for working with the Liverpool business community to grow and develop our community of leaders in the city, create even more opportunity and drive growth within the economy.
"His drive, energy, connectivity and the ability to get things done made him stand out as the ideal candidate for this position."
She added: "The IoD is the membership organisation for directors across all sectors, and shapes and sizes of organisation. It aims to support members to be the best directors they can be. David will play an instrumental role in continuing to grow and broaden membership within the region."
::
Manchester accounting and business advisory firm Hurst has created a specialist digital team to help companies improve their performance and efficiency by making the most of technology.
Hurst Digital is led by Jo Gibson, an associate partner in the firm's business services team, and includes senior digital consultants Neil Jackson and James Hallewell, supported by IT manager Andrew Vennard.
The team is already working with a variety of owner-managed companies across the North West to review their operations and implement bespoke digital strategies, including making better use of data, new business reporting methods and the integration and automation of processes.
They are also helping businesses to meet the requirements of the Government's Making Tax Digital legislation.
Jo said: "The technology revolution is ushering in new software applications and a host of other innovations.
"By embracing the digital era, businesses are able to improve their systems, processes and data flows, which will ultimately improve their bottom line.
"Our approach is designed to transform businesses through technology, automation and integration.
Jo added: "In the modern world, businesses need to ensure that as much data as possible is produced and reported efficiently and in real-time, providing insightful information and sound business intelligence to underpin key decisions, reduce errors and generate cost savings."
::
Manchester law firm Slater Heelis has launched a crime and regulatory department following a sharp increase in the number of referrals.
The new department will be headed up by solicitor Rachel Fletcher who joins Slater Heelis as a partner from JMW.
Rachel is a 12-year PQE criminal solicitor and will provide private client criminal defence, including advice on driving offences, and regulatory advice to Slater Heelis' professional clients.
Prior to JMW, Rachel spent eight years as a solicitor and director at Freeman and Co, dealing with many high-profile and celebrity clients.
Chris Bishop, managing partner at Slater Heelis, said: "There is a growing demand from businesses for proactive legal advice and support, particularly around HMRC and environmental prosecutions which can also lead to private criminal and regulatory matters.
"Rachel's experience and track record in all these areas, along with her profile in the legal community, makes her the perfect partner to head our new department."
Rachel added: "This is a great opportunity to grow a hungry new department within a genuinely client-focused firm.
"Launching this department completes the circle enabling us to offer a 360 legal service for private clients and their businesses."
Rachel will be based in the firm's Manchester Deansgate offices. Slater Heelis also has offices in Sale and Timperley.
::
Deloitte has almost doubled its forensic team in the North West in response to heightened demand for forensic technology expertise, including those related to investigations involving instant messaging apps.
The team, which specialises in helping clients react to crises, investigations or disputes, has appointed nine new specialists.
Half of the forensic team now focus on forensic technology, using the most advanced technological solutions to retrieve, search and analyse large and complex data sets, including those related to instant messaging applications.
Companies and their employees are increasingly conducting business via a range of platforms alongside the traditional corporate email account, including mobile communications apps such as WhatsApp, Facebook Messenger and Slack.
WhatsApp Business, the corporate version of the Facebook-owned messaging app, was used by more than five million users last year alone.
However, these mobile apps present numerous challenges for businesses when it comes to monitoring, accessing and controlling communications, partly due to the encryption of the underlying data.
As communication between parties using these apps is often vital evidence, the encryption these applications use can create serious challenges for investigations.
In response, Deloitte's forensic team has developed a methodology for capturing communications data when standard extraction tools don't work. Data is extracted, processed and loaded into an e-Discovery document review tool, enabling clients and their advisors to assimilate the information in an intuitive and easily-digestible format.
Ian Hughes, forensic director in the North West, said: "We've made significant developments in the way that we respond to the challenges presented by evolving technologies and rapidly increasing data volumes.
"In the event of an economic crime or misconduct investigation, the process of extracting relevant data to uncover the facts is complex, but our clients understandably need answers quickly to enable them to implement an appropriate response.
"Innovative solutions, such as our instant messaging application methodology, enable us to obtain these insights more quickly and add real value to our clients. With plans to expand our technology team further in the future, we are excited for what the future holds."
::
Integrated Dental Holdings (IDH) has announced that Nilesh K Pandya has been appointed chief financial officer with immediate effect.
It is intended that Nilesh will also join the board as a director of Turnstone Equityco 1.
Nilesh has worked as executive director and group CFO of private equity-backed growth companies for more than 18 years and was most recently CFO of International Car Wash Group Limited, a company owned by TDR Capital, which he led through a successful sale to Roark Capital Group.
Prior to this he held senior financial roles at Skrill Group, M&S Foods, BOC Group and HSBC Investment Bank.
Tom Riall, chief executive of Kearsley-based IDH Group, said: "Nilesh Pandya has unrivalled experience leading the finance functions of several high-profile growth businesses over the last two decades.
"He will be a great asset to IDH Group as we continue to consolidate our position as the leading dental services provider in Europe."
Nilesh Pandya said: "I am delighted to be joining IDH Group as chief financial officer.
"Both {my}dentist and DD are strong businesses with experienced leadership teams now in place. I am excited to be joining the company at such an interesting time for the dental market and I look forward to helping IDH Group continue to build on the momentum of recent results."