Watchdog warns of fare increases on West Coast routes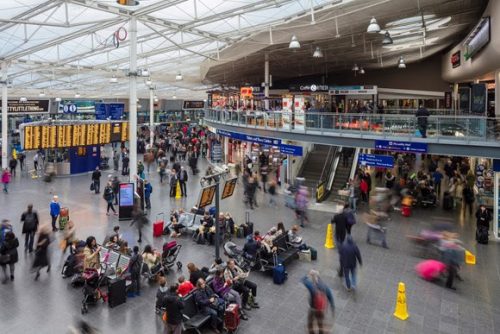 A competition watchdog has warned that rail fares could rise on the West Coast mainline.
A joint venture between FirstGroup and Trenitalia has been awarded the franchise to run the rail route between London Euston and Glasgow or Edinburgh.
The government made the decision after Stagecoach was banned from the bidding process in a row over pensions.
The Competition and Markets Authority has  found that on 21 routes north of Preston passengers would have little or no option but to choose a service run by FirstGroup.
And it is feared the lack of competition could lead to fare increases.
On 17 routes between Preston and Scotland passengers can only choose between West Coast Rail or from TransPennine Express, which is operated solely by FirstGroup.
A spokesman for FirstGroup, said: "We have been discussing our plans for the new West Coast Partnership franchise with the CMA for several months and we are pleased that on the vast majority of routes, it has found no competition issues.
"Now that this update gives more clarity, we look forward to submitting our proposals which we envisage will satisfy their concerns."
The CMA said that if FirstGroup and Trenitalia's proposals to guard against higher prices were insufficient the CMA would launch a more in-depth investigation.