No-frills airlines buy up all Thomas Cook take-off and landing slots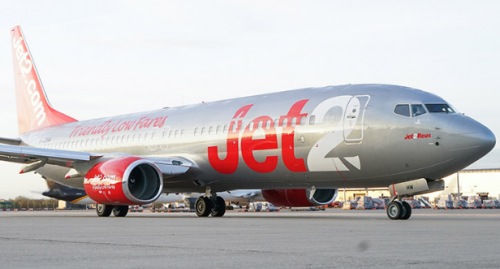 Budget airlines easyJet and Jet2.com have snapped up all the UK take-off and landing slots owned by failed travel firm Thomas Cook, including capacity at Manchester Airport.
The historic travel company collapsed into liquidation in September with the loss of 9,000 jobs, including 3,000 in Manchester.
Last month 351 jobs at Manchester Airport were lost as a result of the Thomas Cook collapse when ground handling firm Aviator shut down its operations there.
In a deal announced this afternoon the Government's liquidation service said Thomas Cook slots at London Gatwick and Bristol were acquired for £36m by easyJet.
It involves 12 Summer take-off and landing slots, called pairs, at Gatwick, and eight Winter slot pairs.
At Bristol it bought six Summer slot pairs and one Winter slot pair.
Jet2.com has taken over slots at Manchester, Birmingham and Stansted airports for an undisclosed sum.
It currently flies to 62 destinations from Manchester.
Steve Heapy, Jet2.com and Jet2holidays chief executive, said: "The acquisition of these key UK airport slots will play an important role in supporting our continued growth at Birmingham, London Stansted and Manchester Airports.
"We have been adding more flights and aircraft, resulting in increased capacity, at each of these bases for many years.
"Today's announcement is the latest demonstration of our commitment to providing holidaymakers with more choice and flexibility when it comes to flying to sun, city and ski destinations with our award-winning airline."
Thomas Cook's Condor airline in Germany survived the group's catastrophic collapse, with the help of a loan from the German government.
Last month Hays Travel bought all Thomas Cook's 555 retail outlets in a deal which has saved up to 2,500 jobs.
The group's Nordic business was bought last month by Norwegian billionaire Petter Stordalen and private equity firms Altor and TDR Capital, which is estimated to have saved 2,300 jobs.