People on the Move: St John's Buildings; Napthens; Freshfield; Anwyl Homes; Redrow; Cushman & Wakefield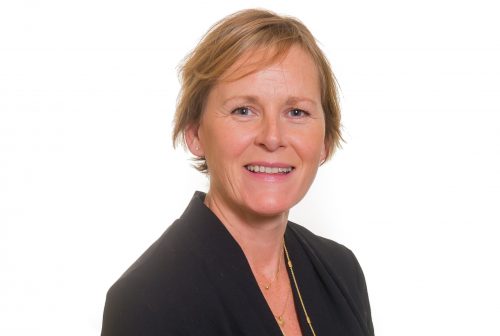 St John's Buildings Barristers' Chambers has appointed Frances Heaton QC as joint head of chambers, alongside Richard Norton.
When Richard became head of chambers in 2018, it was his stated intention to share the role with Frances.
Following the necessary changes to the constitution of St John's Buildings, the joint heads have now been appointed for a three-year term.
With more than 30 years' experience as a family law barrister Frances has been at the Chambers for six years and specialises in family: children law.
In recommending Frances as an expert in her field, legal directory Chambers & Partners describes her as "absolutely phenomenal".
Frances was called to the Bar in 1984, taking silk in 2012. She was appointed as a recorder in 2002.
St John's Buildings is one of the largest barristers' chambers in the country, housing 240 barristers and more than 70 employees across sites in Manchester, Liverpool, Sheffield and Chester. It is known for its innovative approach, using technology to drive efficiencies and ensure the highest levels of service to members and clients.
News of Frances' appointment comes just two months before the centenary anniversary of the Sex Disqualification (Removal) Act 1919, when all legal barriers to women working as lawyers were removed.
Passing of the Act was a landmark moment for gender equality in the legal industry as today, one third of all practising barristers and approximately half of all practising solicitors are women.
Richard Norton said: "I am delighted to welcome Frances as joint head. As a member of the board Frances has played a key role in helping us work towards our vision of becoming the most cohesive Chambers in the country. We will work in partnership to carry on the exceptional work of our previous head, Sally Harrison QC, in ensuring that Chambers continues to thrive."
Frances Heaton said: "To have been elected as joint head of Chambers is a proud moment. Richard has already done a fantastic job as head over the past year and with this new role, I'm looking forward to sharing the leadership responsibilities alongside him."
::
Solicitor Rebecca Horne has joined the litigation team at regional law firm Napthens.
Rebecca joins from Taylors Solicitors, and previously spent time working in a commercial law firm in Manchester before qualifying as a solicitor in 2017. She also holds a qualification as a civil and commercial mediator.
Acting for a range of clients, from SMEs to blue chip companies, and often dealing with complex and high value claims, Rebecca has developed specialisms in commercial contract, shareholder and intellectual property disputes including trademark and copyright infringements.
David Bailey, partner and head of litigation at Napthens, said: "Unfortunately, most businesses will, at some point, need to consider what to do when things go wrong.
"This could be a routine contractual matter or a major issue which could threaten a company's future, and this is where Napthens helps its clients.
"Rebecca's background and specialisms mean she is well-placed to advise our commercial clients on the wide range of disputes they may face now and in the future."
Rebecca's appointment comes after the litigation department expanded with the appointments of solicitors James Freeman and Stewart Croft, who joined the team earlier in the year.
::
North West marketing communications and advisory firm Freshfield has strengthened its branding and design team with two new appointments.
Designers Simon Wilson and Rhys Leeds have both joined the firm, which has offices in Preston and Manchester.
Simon joins from branded footwear firm Jacobson Group, where he worked on design projects for classic British trainer and sportswear brand Gola.
Rhys was previously a freelance designer and also worked on a number of road safety campaigns for Lancashire Partnership for Road Safety.
Managing director Simon Turner said: "The world of design continues evolving and today's designers need a vast array of skills, including a good understanding of the digital marketing landscape and moving images.
"Simon and Rhys bring to Freshfield an abundance of creative capabilities as well as a commitment to excellent client service."
Simon and Rhys will work on design and branding projects for clients including Lancashire County Council, MHA Moore and Smalley, Mulbury, North and Western Lancashire Chamber of Commerce, Nurtur Student Living and UCLan.
Freshfield employs 17 staff and has specialisms in advisory, design, digital, employee communications, PR and content marketing, social media and video.
::
Shaun Sumner, from Hindley, near Wigan, has been appointed by Anwyl Homes Lancashire as construction director.
Shaun, who has worked in the construction industry for more than 35 years, has been a construction director for almost 20 years and brings with him considerable experience and knowledge.
In his new role Shaun will ensure that each and every home is built to the highest quality standards, that all active sites are safe and healthy places to work, that developments are delivered on time and in budget and that customers receive excellent levels of service at all times.
He will be responsible for the Lancashire and Merseyside regions.
He has ambitious aims to further develop Anwyl's reputation in these areas, highlighting the quality of the homes that they build supported by an unrivalled customer service experience.
Shaun said: "Anwyl is a highly-regarded housebuilder with an enviable reputation and I am thrilled with my appointment as construction director. It really is an exciting opportunity to join Anwyl Homes Lancashire at this stage, with the first five developments under way and so much scope for expansion in the coming years."
John Grime, managing director at Anwyl Homes Lancashire, added: "Shaun is without doubt an asset to the company and I am looking forward to working with him to build the Anwyl brand in both Lancashire and Merseyside.
"His expertise and knowledge of the area will ensure our sites are constructed in an exacting manner, allowing the team to deliver our award-winning product on time and enabling growth across the region."
Anwyl Homes Lancashire is part of the Anwyl Group which has been established for more than 85 years and is based in Ewloe, near Chester.
::
Housebuilder Redrow has taken on a new graduate trainee in the North West as part of the company's ongoing commitment to 'home growing' a skilled workforce.
Adam Sumner, 22, from Wigan, has joined the developer's prestigious two-year graduate training scheme, undertaking a rotational programme which will see him experiencing the various disciplines, including land, sales, construction, technical and commercial.
Adam attended the University of Chester where he studied Business Management and Entrepreneurship.
He said: "I believed that a graduate programme would be the best way for me to develop the essential skills needed for a successful career, such as working as part of a large team. I also wanted to be exposed to how successful companies operate on a daily basis."
Having previously built-up some experience filling a temporary post in Redrow's sales department, Adam has now begun his formal training and has started his rotational programme working with the construction team.
Paul Moore, managing director of Redrow Homes (NW), based at Daresbury, Cheshire, said: "The rotational graduate programme opens up many avenues for anyone looking to gain as much experience as possible very early on into their careers. Graduates have the option and freedom to identify where they see themselves best suited and how they can achieve progression."
Some 15% of Redrow's workforce are trainees, whether undertaking one of several graduate schemes, an apprenticeship or other vocational training.
Redrow Homes (NW) is building new homes across Cheshire and parts of Merseyside, Greater Manchester and Flintshire.
::
Real estate advisory firm, Cushman & Wakefield, has announced 71 promotions across its EMEA business, including five for its Manchester office.
Claire Pegg (planning development) has been promoted to associate, while Hannah Gradwell (residential), Olan Coyle (student accommodation investment), Matthew Newton (global occupier services) have all been promoted to senior surveyor level.
Joseph Linney has also been promoted to a consultant in the student accommodation advisory team.
Caroline Baker, head of Cushman & Wakefield's Manchester office, said: "Encouraging and enabling colleagues to develop and progress at Cushman & Wakefield ensures we continue to lead the industry and offer the best service to our clients.
"Congratulations to Claire, Olan, Matthew, Hannah and Joseph, who have all made an outstanding contribution to the Manchester office. I wish them further success in the future."