IT support firm is latest to join expanding inTec portfolio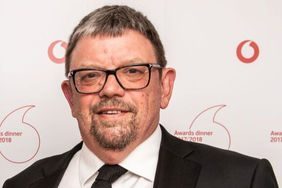 Manchester-based IT support company Titan Networks has been acquired, for an undisclosed sum, by inTec Business Solutions, the Altrincham technology consultancy.
The deal means Titan will play a leading role in inTec's quest to build a dynamic ICT group, with inTec saying it is the next step in its growth strategy and adds complementary and strong technology skills to the base of telecoms' acquisitions over the past 12 months.
The business will continue to trade as Titan Networks and will be led by current managing director Mick Satiar, the original founder.
Simon Howitt, chairman of inTec, said: "This is a great move for us.
"We have been so impressed with how Titan have grown and developed their business over the past 15 years.
"They have some terrific clients and we are looking forward to working with Mick and his team."
Founded in 2016, inTec is a highly-experienced and entrepreneurial team building a network of telecoms and IT partners allowing them to expand their product and service portfolios, instantly transforming them to full-service technology solutions providers.
In 2018, inTec secured its first 'owned' partner, Hale Communications based in Altrincham, Cheshire and since then both companies have been going from strength to strength.
Specialising in the design, implementation and support of a range of Cloud services and business applications including IT managed services, IT infrastructure support, hosted collaboration and communication solutions, inTec is an end-to-end independent technology consultancy helping businesses understand and see real value from their technology systems and investments.
It said its acquisition model stands out in the market. In all cases, inTec acquires a controlling interest, but the partner's identity and its management remain the same. InTec see this as a very important element in ensuring that customers immediately have trust and confidence in exploring technology solutions.
The group's route to market differentiates it from other consultancies in the technology sector and makes it a compelling proposition for investors. They work with SMEs offering fully scalable digital technology solutions that can grow with their businesses.
In 2018, inTec received investment from NPIF-Maven Equity Finance, managed by Maven Capital Partners and part of the Northern Powerhouse Investment Fund, allowing it to scale its network and fuel a recruitment drive to further strengthen the team.
In 2019, inTec successfully secured £4m in growth capital from BOOST&Co, to fund its ongoing development of technology solutions' partnerships.
Following a close period of collaboration, in May 2019, inTec secured a second partnership with business telecommunication suppliers Vision Corporate Services, based in Stourbridge. Then, in August 2019, inTec added Cheshire Business Services, Stockport to its expanding group.
Simon Howitt said inTec's objective is to bring together a network of telecoms and IT support providers who recognise the need to broaden their portfolios but do not have the resources to achieve their ambitions to become one-stop-shop communication and technology providers, and thereby add value to their businesses.
He said: "Partners we have engaged with can see the sense of being able to leverage inTec's technical capabilities and work with their customers across a broader spectrum than just telecoms or IT support. They like that they are joining a group where they keep their identities and have a clear plan to drive growth in their business."
The ICT world has undergone significant change over the past five years due to the increasing convergence of mobile, telco and IT technologies.
InTec says it can deliver technology that keeps up with the evolving digital landscape and help companies deploy solutions to compete more effectively.
The Northern Powerhouse Investment Fund project is supported financially by the European Union using funding from the European Regional Development Fund (ERDF) as part of the European Structural and Investment Funds Growth Programme 2014-2020 and the European Investment Bank.
Advisers to the sellers were DTE Corporate Finance and Irwin Mitchell, while Squire Patton Boggs advised the buyers.