Property firm reports 'positive' progress in quarterly update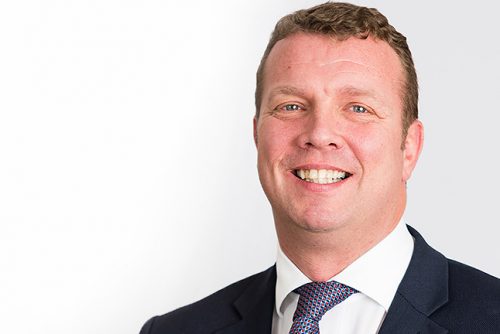 Property group Regional REIT said its prospects are "positive" in a trading update for the quarter to September 30, to the markets today.
The company focuses on office and industrial property outside London. It has offices in Manchester and Leeds and owns properties throughout the North West and Midlands.
Region REIT said it exchanged on 50 leases to new tenants since January 1, totalling 239,374 sq ft, of which 15 leases have been exchanged since June 30, totalling 151,995 sq ft.
When fully occupied, these 50 new leases will provide an additional £2.2m per annum of rental income.
The 15 leases acquired since June 30, will provide £1.1m of rental income pa.
The group also completed a number of lease renewals during the quarter. Retention of income remains high at 88.3% (by value) as 85.2% of the units with lease renewals remain occupied.
In the quarter to September 30, the group acquired seven properties for an aggregate value of £28.4m, before costs, disposed of one unit for £1m, net of costs, and capital expenditure amounted to £800,000.
The portfolio, as at September 30, comprised 156 properties, 1,224 units and 864 tenants, totalling around £749.7m of gross property assets, with a gross rent roll of around £60.2m pa.
Offices, by value, were 78.5% of the portfolio, compared with 76.1% at December 31, 2018, industrial sites 14.1% (15.5% December 31), retail 6.0% (7.1%), and other 1.4% (1.4%)
England and Wales represented 82.6% (82.0% December 31) of the portfolio with the remainder in Scotland.
During the quarter the group undertook several asset management projects, generating new lettings and maintaining and improving income through lease renewals and re-gears, including Oakland House in Manchester, where a letting has been secured with Please Hold (UK) Limited, which is upsizing. The letting over the 10-year term increases the tenant's space by 5,450 sq ft at a rent of £68,125 pa.
Also, Enterprise Software Systems has renewed its lease over the entire building at Enterprise House, Century Park, Altrincham, of 6,500 sq ft for a further 10 years until September 2029, subject to a break option after five-years at a rent of £89,400 pa, 14.6% ahead of ERV.
During the period the group completed several acquisitions. On August 21, the acquisition of a portfolio of six assets completed for a total consideration of £25.9m.
The portfolio comprises six offices located in Birmingham, Bristol, Cardiff, Chester, Glasgow and Manchester.
The assets total 172,442 sq ft and are expected to provide a net income of approximately £2.36m pa from 27 tenants, equating to a net initial yield of 8.87% and anticipated reversionary yield of 9.54%.
The portfolio's weighted average unexpired lease term is 4.9 years. The acquired tenant profile is deliberately diversified across both industry type and geography, with no crossover to existing tenants.
The company said it will pay a dividend of 1.90 pence per share for the period July 1, 2019 to September 30, 2019, an increase of around three per cent, compared with 1.85p the previous year.
It reiterated that the payment of dividends will remain subject to market conditions, the company's performance, its financial position, UK REIT requirements and the business outlook.
It said the outlook for the group is positive, adding: "We continue to invest the proceeds from the oversubscribed July 2019 equity capital raise and expect the proceeds to be fully deployed on schedule.
"Despite the wider political uncertainty, our confidence is underpinned by our diversified regional, tenant and sector portfolio, supported by the group's strong financial position.
"These strengths will enable us to continue to deliver strong returns for shareholders reinforced by the strength of our recurring income."
Stephen Inglis, chief executive of London & Scottish Property Investment Management, the asset manager of Regional REIT, said: "The company has continued to achieve considerable success resulting in another period of positive momentum throughout 2019.
"During the first three quarters we executed significant positive re-letting activities and completed a number of attractive acquisitions to increase further the scale and diversified income of our portfolio."
He added: "We are confident that we will invest the remaining proceeds from our over-subscribed capital raise, as well as capital recycled from strategic disposals in attractive, income producing assets with robust tenancies in major regional centres.
"We see continued strong demand for our existing assets with a high level of letting renewals to existing tenancies at strong rental levels. In particular, the outlook for regional offices is strong as returns continue to strengthen.
"Once again, the company has demonstrated the success of the active asset management strategy to ensure robust and diverse income streams to provide regular high dividend returns to our shareholders."