Craft beer brewer to open hotel in heart of Manchester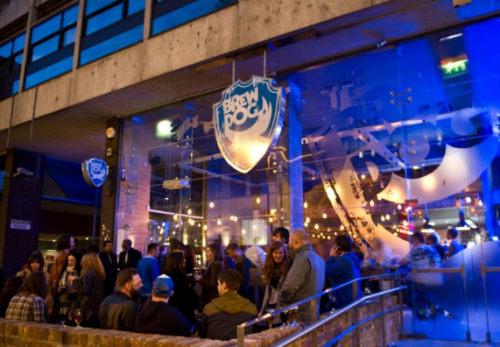 Independent beer firm BrewDog has announced it is to open a hotel in Manchester.
The maverick chain which is aimed at craft beer lovers is known for its punk ethos and independent approach.
The firm's bar in city centre Manchester is one of the most popular in the fast-growing chain.
The Scottish based business is funded by its customers and its bars are popular with the craft ale crowd.
The brewer has opened a hotel above its bar in Aberdeen and customers are greeted with half a pint of craft beer on arrival.
The concept is aimed firmly at the hipster crowd.
Guests can order food and drink from the bar and can even drink beer in the shower.
The hotel is known as BrewDog Kennels and guests are encouraged to bring their dogs along with them.
In addition, all rooms will have vinyl record players, a selection of records and guitars, board games and a beer book library.
Brompton bikes will also be available for guests to rent.
BrewDog has two bars in Manchester – one in Peter Street and one on Oxford Road.
The Peter Street branch is closing and a new bar is opening on Fountain Street.
BrewDog has announced it is opening hotels in Manchester, London, Paris and Berlin.
Prices are expected to start from £75 and equity shareholders will get a discount.
A BrewDog spokesperson said: "Since our first BrewDog Bar opened in 2010 we have proudly made them beacons in the citadel for amazing beer.
"But we want to go further still. We are going to change expectations of beer in the heart of great cities – by giving people somewhere to stay they feel truly at home. And nothing fits better than a kennel.
"BrewDog Kennels are our new, city centre mini-hotels with between 2-6 rooms located above our BrewDog Bars.
"Building on the concept of our award-winning DogHouse hotel, they give more people the chance to combine a memorable hotel experience with amazing craft beers on their travels. This is a revolution in accommodation."