Appreciate identifies £2.6bn marketplace with new strategic focus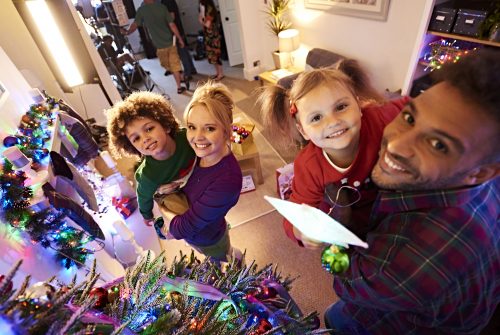 Savings and vouchers group Appreciate has identified a £2.6bn market to go after, but said it is still "respectful" of its historic roots in the Christmas hampers sector.
Liverpool-based Appreciate Group changed its name earlier this month from the original Park brand.
Park was founded in Birkenhead in 1967 as a Christmas savings club by former chief executive Peter Johnson who grew it out of his father's butcher's business.
Customers would save with Park throughout the year towards their festive hamper.
The business has now grown into a sophisticated pre-paid card and gift and rewards voucher business.
Mr Johnson, former owner of Tranmere Rovers and Everton football clubs, has since taken a back seat, as executive chairman.
Now, renamed Appreciate Group to reflect its ambitions in the fast-moving fin-tech sector, the business is concentrating on its pre-paid cards and redeemable gift and reward vouchers through an expanding network of UK-wide retailers.
Announcing its interim results today (November 27) it revealed better revenues and reduced losses for the historically negative first half, with the big figures weighted towards its second six month period.
It also revealed the soft launch of a new consumer digital gifting product, Giftli, which it said appeals to a new millennial audience.
Chief executive Ian O'Doherty said this is part of the focus for the future, although he acknowledged the value of the Christmas hampers savings operation.
When Appreciate relocated its HQ from Birkenhead to central Liverpool in September the hampers operation remained at the Valley Road site in Birkenhead.
Mr O'Doherty said: "We separated hampers from the rest of the business to stand on its own. The business is thriving. The separation has worked really well. They do a great job and there is value there."
Half year revenues for Appreciate, to September 30, rose by 21.3% to £33.2m. Mr O'Doherty revealed that annual revenues from the hampers division are worth around £5m to £6m.
He said: "Hampers is a very small piece of the overall business these days. But it's still important in the sense there's great people doing great work. That's our history as a business, and we are very respectful of it."
But he said products like Giftli represent Appreciate's future.
"We're very pleased with Giftli.
"It is on test at the moment and will be launched in the new year, but it is building on what we are good at.
"It is enabling people to send rewards and gifts to people."
He said the overall gift and vouchers sector is worth approximately £2.6bn annually: "We know there's a big piece of the market we are currently not represented in. This is targeted at that market. There's a big chunk of the market to go at," he said.
Today's interim results provided the foundation for Appreciate to build on.
In June the group warned that its full year profits for 2018/19 will be suppressed due to the costs incurred with relocating 248 staff to the new Liverpool HQ and investment in technology and marketing.
In the six months to September 30, the group's traditional first half pre-tax loss was reduced from £1.5m last year to £1.3m.
Chief financial officer Tim Clancey said the group is confident in its forecasts for the year and remains on track, saying their outlook on revenues is unchanged, despite a £2m spend on the strategic business plan. He said the group has "positive momentum".
"Our forecasts are on track. The consensus is an £11.5m pre-tax profit this year, and another £2m on top of that the year after," he added.