Knutsford coatings business acquired in £2.3m deal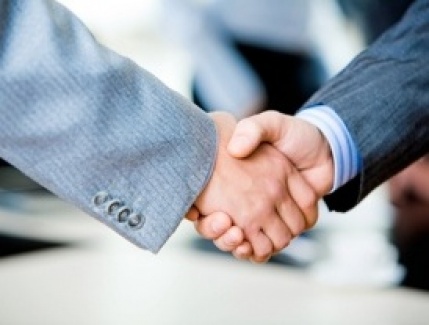 A Knutsford specialist coatings firm has been acquired in a £2.3m buyout by a London-based business.
Judges Scientific, a London-based group involved in the buy and build of scientific instrument businesses, said its wholly owned subsidiary Quorum Technologies, from Lewes, near Brighton, has acquired Moorfield Nanotechnology.
Moorfield makes coating instruments which can cover materials with thin films.
The board of Judges Scientific said it expects the acquisition to be immediately earnings enhancing.
The purchase price, paid in cash at completion, includes an earn-out based on Moorfield's adjusted EBIT in the year to June 30, 2019, capped at £700,000.
An additional payment will be made to reflect any excess cash balances over and above the ongoing requirements of the business. The board of Judges Scientific expects such payment to be covered by the cash inherited at the completion date.
The consideration for the acquisition has been financed from the group's £35m acquisition facility from Lloyds Bank Corporate Markets.
Moorfield's systems are used for academic and industrial research, including semiconductors, photovoltaics, graphene and 2D materials.
The company was established in 1989 by Jonathan and Vivienne Whitehead.
Jonathan Whitehead will continue in his current role for a year to facilitate a smooth transition. Jonathan Edgeworth, the managing director, will continue to lead Moorfield as an autonomous business in close cooperation with Quorum.
Alex Hambro, chairman of Judges, said: "Moorfield is an excellent company with quality products, which will complement Quorum's pre-eminent capabilities in the coating sector.
"This cash-generative acquisition enhances our earnings and fits within the Judges disciplined growth model. We are delighted to welcome Jonathan, Jonathan and their colleagues to Judges' family."
Moorfield's accounts for the financial year to June 30, 2019 show revenues of £2.5m and pre-tax profits of £600,000.
Net tangible assets amounted to £1.7m, including cash of £1.5m.
Moorfield's operating profit for the year ended June 30, 2019, adjusted to eliminate non-recurring items and to reflect Moorfield's ongoing cost base within Judges, would have totalled £600,000.
Quorum is a manufacturer of instruments used to coat samples for electron microscopy. Its main market is life sciences and the association with Moorfield will open new horizons into material science.