Northern to be stripped of franchise after months of chaos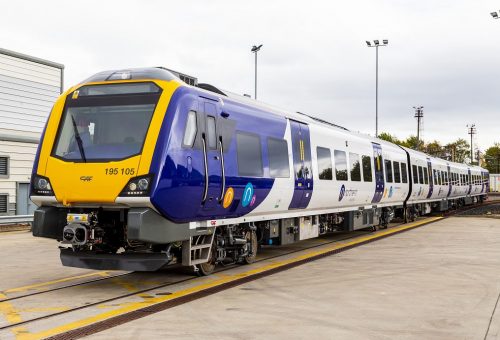 Transport secretary Grant Shapps has confirmed that Northern is to be stripped of its rail franchise.
The firm has come under increasing fire over its poor record across its services.
A timetable change 18 months ago triggered chaos across the region with hundreds of cancellations and delays.
Greater Manchester's metro mayor Andy Burnham led the calls for Northern to be stripped of its franchise amid rising commuter frustration.
Speaking to BBC Breakfast yesterday morning Mr Shapps said he 'simply will not put up with' the troubled service and has 'already kicked off that process' to remove the franchise.
Northern's franchise was due to run until the spring of 2025.
This week it was announced that fares would rise for commuters by an average of 2.7 per cent across the region.
Mr Shapps said: "I do not think that the service being run by Northern is anywhere near acceptable.
"And that's simply where you take action. There are a couple of ways that can go. But one is to strip a franchise, one is to have a short-term contract.
"But yes, exactly as you've said, I'm simply not prepared for the service on Northern to carry on as it is and I am taking action."
Mr Shapps, who also criticised Trans Pennine Express's recent performance, said he had written to the relevant parties in the autumn outlining his intentions to make changes.
A review into the service by Keith Williams, commissioned by the government, is set to be published soon.
Greater Manchester mayor Andy Burnham gave a cautious welcome to the comments.
He said: "The Transport Secretary's comments are welcome and I stand ready to work with him to develop a solution that works for passengers.
"But I am concerned that he has left on the table the possibility of Northern having a different form of contract.
"That would be a reward for failure and completely unacceptable to us."
Darren Shirley, the chief executive of the Campaign for Better Transport, said: "Rail passengers are tired of rising fares and broken promises. It's time for a complete overhaul of the fares system and a fairer way to calculate future level of fares."
Bruce Williamson, of the pressure group Railfuture, said: "Welcome to another decade of misery for rail passengers. How on earth is the government going to meet its climate commitments by pricing people off environmentally friendly trains and on to our polluted and congested roads?"