Housing association eyes Autumn completion for extra care scheme after £4.7m deal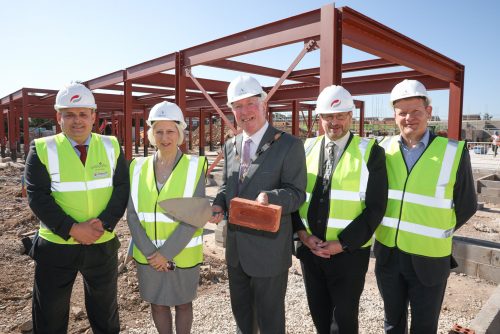 Wirral-based Alpha Living, one of the North of England's longest-standing specialist housing associations, is on track to deliver its latest assisted living development on Merseyside with the support of a £4.7m finance package from Lloyds Bank Commercial Banking.
The funding will see Alpha Living launch the 'extra care' housing scheme, named Poppyfields, on the site of a former residential care home in Saughall Massie in October 2020.
The project will see 78 apartments, made up of 60 one-bed and 18 two-bed units, built off Woodpecker Close.
The facility will offer 24-hour care and support services on site, with a number of the homes designed to be wheelchair-accessible.
Built within the development will also be a bistro and hair salon, as well as a spa, wellbeing suite and communal lounge for residents.
A new head office for Alpha Living will also be included in the development.
Operating in the North of England since 1963, Alpha specialises in services to help people live independently in later life.
Chief executive Graeme Foster said: "Alpha is committed to providing dedicated housing designed to improve quality of life and reduce social isolation among older people.
"Even before planning began, we worked closely with the local community to ensure the development would not only offer much-needed accommodation to future residents, but also provide a number of benefits for the local community.
"The team at Lloyds Bank has been by our side throughout and, with the support of Homes England and Wirral Council, we're pleased to say the project is running to schedule.
"The development is set to become a positive community asset for years to come."
Steven Atwell, relationship director at Lloyds Bank Commercial Banking, said: "Alpha Living is widely-recognised by its residents as a force for good in the communities it serves.
"That the organisation continues to deliver such impressive developments is testament to the team's ambitious, yet socially-conscious nature.
"We're proud to support businesses like Alpha Living as they invest in their future growth."