Administrators appointed at Manchester restaurants group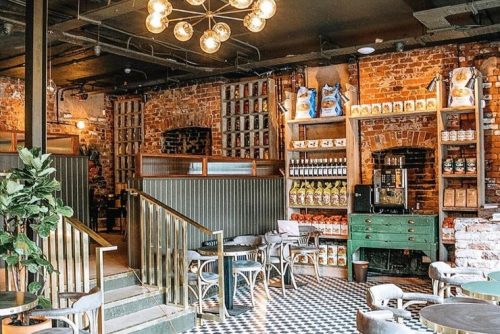 Administrators have been appointed to a Greater Manchester Italian restaurant business which operates three sites.
Patrick Lannagan and Conrad Pearson of Mazars were appointed as joint administrators on January 17, and say they are confident of achieving a sale of the business, given its popularity.
The venture comprises three sites: Tre Ciccio Altrincham Limited, Tri Ciccio Ramsbottom Limited and Tre Ciccio Bramhall Limited.
They are situated on Moss Lane, Altrincham, Bramhall Lane South, Bramhall, and Market Place, Ramsbottom.
The companies, established in 2016, specialise in Southern Italian food and serve breakfast, lunch and dinner across the three sites.
No redundancies will be made at this stage, the joint administrators have said.
Patrick Lannagan added: "Trading at the Altrincham and Ramsbottom restaurants will continue as normal while we assess the financial position of the businesses.
"The restaurant located in Bramhall was closed shortly prior to the appointment of administrators with a reopening planned for February 2020.
"Given the popularity of the restaurants, we are confident that we can achieve a positive outcome for all of the sites."
The business was founded by owners James Gingell, Alan Ritchie and Francesco Scafuri. The name of the business translates to "three chubby friends".
Mr Scafuri and Mr Gingell originally had the idea of starting a restaurant business in 2016 when they visited Mr Scafuri's family home in Campania, Southern Italy.
They specialised in Neapolitan dishes, such as wood-fired pizzas and Italian-style roast chicken with potato.
Their first site opened in Altrincham in February, 2018, leading to a second venture in Bramhall, Stockport, followed by the Ramsbottom opening last year, which was able to seat up to 142 people, and featured a private dining room in the basement.