Jobs saved after administrators sell two of Tre Ciccio's three restaurants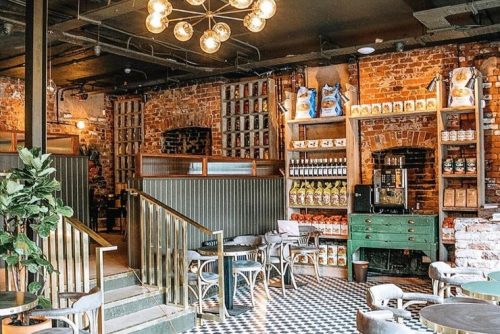 Sixty jobs have been saved with the acquisition of two restaurants from administrators.
Two restaurants in Altrincham and Ramsbottom belonging to Tre Ciccio have been bought by Acorn 20 Ltd, along with new investors, the restaurant business has tweeted.
TheBusinessDesk.com reported last week that three restaurants in the Tre Ciccio group – Tre Ciccio Altrincham Limited, Tri Ciccio Ramsbottom Limited and Tre Ciccio Bramhall Limited – had been put into administration.
Patrick Lannagan and Conrad Pearson of Mazars were appointed as joint administrators on January 17.
Mr Lannagan said: "The sales of the businesses and assets of Tre Ciccio's Altrincham and Ramsbottom restaurants were completed late yesterday, securing 60 jobs.
"Both have been sold as going concerns.
"The companies themselves remain in administration and the administrators will be writing to creditors with their reports and proposals over the coming weeks.
"We are now proceeding to deal with the potential sale of the presently closed Bramhall restaurant."
"We have expressions of interest and would hope that a sale will conclude over the coming days with a view to it reopening under new ownership soon."
The Tre Ciccio tweet said the Altrincham and Ramsbottom restaurants will now be led by Ian Templeton, who will assume the role of non-executive chairman and financial director.
Mr Lanagan said last week that the Bramhall site was closed shortly before the appointment of the joint administrators, and had been scheduled to re-open in February.
He added: "Given the popularity of the restaurants, we are confident that we can achieve a positive outcome for all of the sites."
No redundancies were made by the joint administrators.
Tre Ciccio was founded by owners James Gingell, Alan Ritchie and Francesco Scafuri. The name of the business translates to "three chubby friends".