Future of Business Councils in spotlight as PM 'refreshes' his links with leaders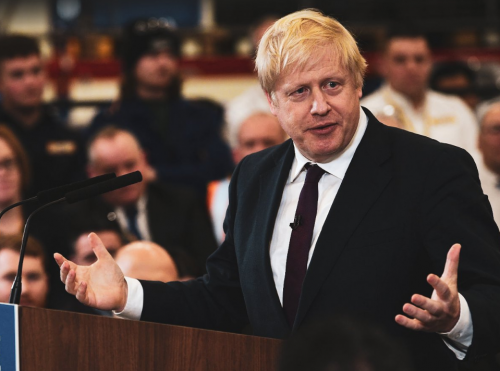 Future links between UK business and 10 Downing Street are in the spotlight after reports that Prime Minister Boris Johnson will disband the five Business Councils created by former PM Theresa May in November 2018.
Ms May formed the Business Councils to advise on how to create the best business conditions in the UK after Brexit.
They involved several key players from the North West business community, including BAE Systems, Rolls Royce and high street favourite Timpson, which was founded in Manchester in 1865 and has its headquarters in Wythenshawe.
James Timpson, chief executive of Timpson, said at the time: "The UK is home to incredible innovation and industry, and its entrepreneurial spirit is rightly renowned worldwide.
"Working alongside the Prime Minister, the Small Business, Scale ups and Entrepreneurs Council will help make sure that the interests of entrepreneurs are at the heart of the UK's business agenda, no matter what size or where they're based across the country."
The aim was for each council to meet three times a year, twice with the Prime Minister and once with a senior cabinet minister, to provide high-level advice and policy recommendations on the critical issues affecting business.
The councils were also supposed to be a forum for government to share developing policy ideas and seek the views of members.
However, Sky News is reporting that Mr Johnson is preparing a shake-up of how government liaises with business leaders.
Mr Johnson held one meeting last October with the council co-chairs, but City sources said there had been no attempt to reactivate the network since December's General Election.
A Westminster source was quoted as saying that, under the terms of reference agreed when the Business Councils were launched, its members were appointed until December 31, 2019.
They said many of the councils' initiatives had been acted upon, including a new rail route between Manchester and Leeds to boost regional growth.
However, an overhaul of Number 10's engagement with business leaders comes against a background of frosty relations between Downing Street and business groups, particularly the CBI.
Dominic Cummings, the PM's chief aide, has repeatedly criticised the CBI's stance in the period since the Brexit referendum.
Sky quoted a Downing Street spokesperson as saying: "The Prime Minister and his business team are refreshing how best to engage with businesses to ensure Britain is the number one country in the world to start, grow and run a business.
"The Prime Minister remains committed to closely working with industry and future plans will be set out in due course."