People on the Move: Provenio Litigation; Archway Homes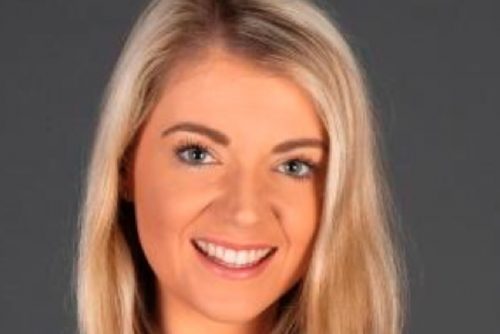 A Liverpool-based boutique litigation firm, founded last year, has continued its fast-paced expansion by welcoming a fourth senior litigator from DLA Piper and rebranding with a new firm name.
Provenio Litigation is the new name of the firm, formerly known as Fortuna Law.
Founder and managing partner, Mark Goodwin, said the decision to change the firm's name was taken after a strategic review which included client feedback and a series of internal workshops.
"There's a clear business reason behind our rebranding," said Mark, who was head of the litigation and the regulatory team at DLA Piper's Liverpool office before founding the new business last year.
"Since launching the firm last year, we have built a formidable team of litigators. We wanted a name that reflects our commitment to high value and complex business litigation."
Provenio's latest recruit, Emma Charnock, joins after seven years at DLA Piper's Liverpool office.
In joining Provenio she will also be working with former colleagues Catherine Radcliffe (partner) and Hannah Catterall (legal director).
Emma has extensive experience advising clients in respect of complex high value commercial disputes across a wide range of sectors.
Her practice covers a range of commercial disputes from professional negligence claims to breach of contract, as well as shareholder and partnership disputes and includes advising a property development company in relation to a multimillion-pound professional negligence claim and acting for the seller of a travel company in multiple disputes concerning the consideration payable and other disputes under the Share Purchase Agreement.
Emma has also gathered extensive experience on secondment.
She was seconded to the litigation team of a big four clearing bank and also worked at the Information Commissioner's Office as part of the enforcement team investigating the use of personal data and data analytics in political campaigns which included the activities of Facebook and Cambridge Analytica.
Emma, who is also chair of Merseyside Young Professionals, said: "I am delighted to join such a high-quality team and look forward to helping build the firm in the local market and beyond.
"The prospect of working on such complex, high value disputes whilst also helping to develop a new business was one which does not come along very often and represented an opportunity unlike any other in the market."
Mark Goodwin added: "We are thrilled to welcome Emma to Provenio Litigation.
"During her time at DLA Piper Emma gained a well-deserved reputation as one of the firm's top up-and-coming litigators. She has a proven track record for delivering outstanding results."
Provenio Litigation is enjoying a sustained period of growth. Since April 2019, the firm has attracted litigation instructions with a combined claim value in excess of £750m.
::
Archway Homes has promoted Rachael Whelan to land and sustainability director to lead their green agenda.
Rachael studied ecology at Lancaster University before completing a Masters in ecology and conservation at Imperial College London. She then worked overseas for the Durrell Institute of Conservation and Ecology before taking on a role in the conservation department at Chester Zoo.
Daughter of Archway founders Paul and Anne Pedley, Rachael started helping with admin nine years ago with her role expanding to cover finance, sales and, more recently, land as the Cheshire-based business grew.
"Buying land is both challenging and incredibly varied, and obviously a fundamental part of housebuilding," Rachael said.
With changes across the industry and the wider sustainability agenda, Archway Homes is keen to become more environmentally friendly.
Rachael added: "From a personal point of view I wanted to utilise my passion for ecology and conservation, so it made sense for me to take a lead in this."
The first step in Archway's green agenda will be to launch a new specification to ensure its homes achieve the EPC A-rating. Longer-term, the company is investigating the use of different materials and technologies, leading towards zero carbon homes.
"I will be very proud when we hand over our first home under this green initiative and we will continue working hard to minimise our environmental impact in the future," Rachael said.
"The Government has pledged that there will be no fossil fuels in new homes by 2025, so there will need to be a shift to raise consumer awareness.
"In the future, homeowners will be more attuned to buying a property without a gas boiler due to an increased understanding of the importance of renewable technologies and reducing their carbon footprint."
She added: "The next 12 months will see a lot of change in the market, driven by both developers and the Government. As a small housebuilder we don't have the same resources as larger companies, but that doesn't diminish our passion for building sustainable homes and, as the technology becomes more widely utilised it will bring the costs down for everyone."
Rachael's role is varied – something she enjoys about working as part of a small team.
"One day I could be out on site looking down manholes, the next reading legal contracts," she said.
"Housebuilding has to be one of the most diverse industries, and it's certainly never boring. It requires such a large team to take a piece of land all the way through to the finished house being handed over to our customers.
"I love working as part of that team, building beautiful homes we are all proud of.
"We aim to have a more personal relationship with our customers and it's really rewarding having spent so much time acquiring a site to then see the customer's excitement when it becomes their home."