Liverpool City Region is first UK public authority in Global Social Economy Forum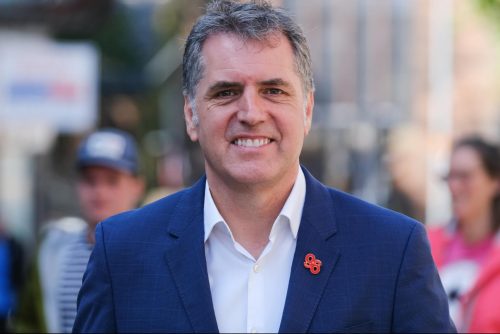 Metro Mayor Steve Rotheram has announced the Liverpool City Region has become the first public authority in the UK to be accepted into membership of the Global Social Economy Forum (GSEF).
The GSEF is an international network of local governments and not-for-profit organisations.
It promotes social enterprises, cooperatives, foundations and groups that put people over profit to achieve inclusive and sustainable local development.
The Liverpool City Region joins cities and city regions like Seoul, Bilbao, Montréal and Mexico City in the GSEF working to create a more fair and inclusive economy.
Research conducted by the University of Liverpool shows there are currently 1,400 organisations representing the elements of the social and solidarity economies across Halton, Knowsley, Liverpool, Sefton, St Helens and Wirral.
They employ 45,000 people, with an annual income of £3bn.
To support the city region's input into the GSEF, the Metro Mayor also established the Liverpool City Region Social and Solidarity Economy Reference Panel, and is inviting organisations and individuals from across the sector to express an interest in joining it.
Steve Rotheram said: "I want our region to be the UK's fairest and most inclusive local economy.
"To do that, we're focusing our work not just in the UK, but further afield. By joining the Global Social Economy Forum, our region will be able share and learn from best practice from other bodies around the world.
"This is a really exciting opportunity for the region and I'm sure it'll really help our efforts to ensure that local people feel the benefits of prosperity in our communities."
Laurence Kwark, secretary general of the GSEF, said: "The steps that LCRCA (Liverpool City Region Combined Authority) has taken in recent years under the leadership of Metro Mayor Steve Rotheram to support the social and solidarity economy sector are impressive and have already produced promising results.
"I very much welcome LCRCA's choice to become a member of GSEF and to join efforts in developing inclusive and sustainable economic growth in the city region."
He added: "I am also convinced that the Liverpool City Region will greatly benefit from this opportunity to share valuable lessons and innovative practices through the GSEF network – and to learn from others – in and beyond Europe.
"We sincerely hope to develop a strong partnership and solidarity with LCRCA."
Rev Canon Dr Ellen Loudon, mayoral advisor for voluntary and community sector and chair of VS6, said: "Joining the GSEF will place the Liverpool City Region on the global social solidarity economy map.
"The voluntary, community, faith and social economy (VCFSE) sector in the region will benefit from this global profile and be encouraged by the new connections made.
"As the mayoral advisor for the sector I have seen first-hand the value of these international conversations as the LCRCA seek to further our ambitions to develop a sustainable inclusive economy.
"Both myself and members of VS6 welcome this initiative and look forward to playing a part in the future developments."
VS6 is a partnership of support organisations working with the many voluntary, community, faith and social enterprise groups across the LCR.
Alan Southern, from the Heseltine Institute, said: "The Global Social Economy Forum offers Liverpool City Region an opportunity to learn from other places about how the social and solidarity economy can enhance the whole economy.
"We know that GSEF believe in us as the recent GSEF European conference demonstrated, when they were impressed with our social organisations.
"They know we are serious about our social enterprise, cooperatives and charities and that we are committed to supporting them.
"It became clear from our research, The Scale, Scope and Value of the Liverpool City Region Social Economy that we have much to offer and much to learn from the GSEF. This membership will help give the social economy a voice."