Economic report highlights growing wealth gap in North West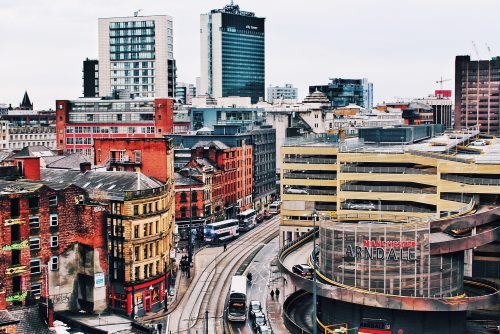 A new report has highlighted the increasing economic gap between the major cities in the North West and the rest of the region.
According to the research Manchester will remain one of England's strongest performing cities up to 2023.
Annual employment growth is the highest in the country and GVA (Gross Value Added) also expected to rise, outperforming both the North West and the UK, according to a report by EY.
But in stark contrast town's such as Blackburn, Preston and Lancaster are expected to lag behind the rest of the region.
EY's annual Regional Economic Forecast claims Manchester's employment growth will be the highest in England at 1.4% (1.2% last year), equivalent to 25,500 new jobs between 2020 and 2023.
Employment gains are expected to come from administrative and support service as well as the professional, scientific and technical sectors.
GVA is also expected to rise, by 2.2% per year between 2020 and 2023 – higher than both the North West and the UK (both 1.6%).
Manchester's buoyant outlook is underpinned by its private service sectors, most notably, its professional, scientific and technical and administrative and support service sectors, which are forecast to experience the fastest increase over the period.
Liverpool is expected to see average employment growth of 1% from 2020 to 2023 – double that predicted in the last report (0.5% in 2018 to 2021) – attributed to gains in the administrative and support service and human health and social work sectors.
The city's GVA is also expected to continue its year-on-year increase, rising by 1.8% per year over the forecast period (compared to 1.5% between 2018 and 2021 and 0.7% between 2015 and 2018), performing slightly better than the North West and UK average (1.6%).
Chorley is predicted to show good signs of growth, over the 2020 – 2023 period, similar to that of Liverpool, with GVA increasing by 1.9% and employment at 1.0%.
Warrington, although trailing behind the likes of Manchester and Liverpool, is also expected to increase GVA by 1.6% and employment by 0.7%.
In other towns across the North West the disparity between the major cities and towns is most evident.
Preston, Blackburn and Lancaster are set to grow in terms of both GVA (1.3%) and employment (0.5%, 0.4% and 0.6% respectively) but at a lower rate than the North West and considerably less than the major cities.
Bob Ward, Managing Partner for EY in the North West, said: "Manchester continues to see growth and success, leading the way and outpacing the regional and national picture. Liverpool is also predicted to go from strength to strength, doubling its average employment growth rate for the forecast period.
"It's encouraging to see major towns in the region like Chorley and Warrington set to post impressive growth in terms of GVA and employment by 2023.
"However, we can't get complacent and, although growth is expected across the region, it's clear that, not only does the report highlight a North-South economic divide, it also shows us that major towns like Preston, Blackburn and Lancaster are still missing out on the investment and growth that our cities enjoy.
"It's clear that the top-down approach isn't working, and government alone is not going to solve this problem. Yes, recent announcements like the green-lighting of HS2 will certainly help with infrastructure and connectivity but we need a different approach if we are to truly 'level-up' the economy."